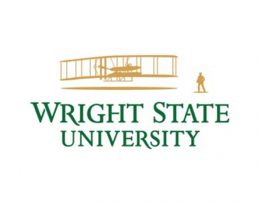 U.S. News and World Report has named Wright State University's undergraduate engineering (among schools that also offer doctorates), undergraduate computer science, undergraduate nursing and undergraduate business programs as among the best in the nation for 2022.
Additionally, Wright State received rankings in the Top Public Schools and National Universities categories as well as recognition in U.S. News' newest category, Social Mobility.
U.S. News describes top social mobility performers as those universities that are more successful than others at advancing social mobility by enrolling and graduating large proportions of disadvantaged students awarded Pell Grants.
The magazine based its rankings on the judgments of deans and faculty members of peer institutions.
U.S. News ranked Wright State's undergraduate programs in the College of Engineering and Computer Science at 150 for engineering programs offering a doctorate degree and 194 for computer science.
The college offers well-equipped educational laboratories, excellent faculty, small class sizes, opportunities for undergraduate participation in funded research projects and a flexible program for working professionals.
The College of Engineering and Computer Science also offers unique opportunities for collaborative research with Wright-Patterson Air Force Base and its research facilities, Reynolds and Reynolds, Leidos, Ball Aerospace, the Department of Health and Human Services, the National Science Foundation and other institutions.
Graduates of the engineering and computer science programs are in exceedingly high demand and command some of the highest salaries among all undergraduate majors in the Dayton region and nationally.
The undergraduate program offered by the Raj Soin College of Business was ranked 247.
Tom Traynor, Ph.D. and dean of the college said the ranking shows the Raj Soin College of Business is in the top half of AACSB accredited business schools and the top 15% of U.S. business schools.
With an enrollment of approximately 1,100 undergraduate students and 400 graduate students, the Raj Soin College of Business holds accreditations in business and accountancy from the Association to Advance Collegiate Schools of Business International and in management information systems from ABET.
The Raj Soin College of Business has a long tradition of developing influential business leaders in the region and beyond.
Through collaboration with the business community and alumni, the college continues to launch new academic programs and expand career opportunities for students by offering the benefits of a comprehensive business program and a diverse student body. At the same time, small class sizes and supportive faculty offer students the individual attention they need to excel.
The undergraduate nursing program at Wright State's School of Nursing, Kinesiology and Health Sciences was ranked 293.
The school offers a three-year nursing program that allows adult learners to obtain their Bachelor of Science in Nursing in an accelerated timeframe. Wright State will also continue to offer the traditional four-year program in addition to the three-year nursing program.
Wright State's 2021 National Council Licensure Examination (NCLEX) pass rate was 84.85%, higher than the national average of 82.48% and the Ohio average of 79.07%.