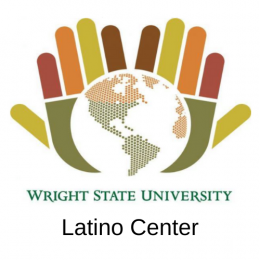 Wright State University will celebrate Hispanic Heritage Month through informative, musical and, most of all, lively activities on the Dayton Campus.
You don't have to be Hispanic to join the fun. In fact, the celebration is as much for non-Hispanics as for Latinos.
"Hispanic Heritage Month is a special time to remember and celebrate the contributions of the Hispanic and Latino community," said Catherine Hernandez Hogan, assistant director of Wright State's Latino Center. "This is a national celebration that's been happening for years," she added.
Hispanic Heritage Month runs from Sept. 15 to Oct. 15, instead of the traditional start of a calendar month, because within that timeframe several Spanish-speaking countries celebrate their independence, Hernandez Hogan said.
"What we're trying to accomplish at Wright State is to encourage people to celebrate the Hispanic culture," she said. "We have a saying, 'You don't have to be Latino to be a friend.' Come and celebrate your neighbors. See the diversity of the Hispanic culture not only on campus but in the greater community."
Hernandez Hogan notes that there is a vibrant Hispanic community in Dayton and that it's one of the fastest-growing population segments in the city. She added that the United States is the second-most Spanish-speaking country in the world.
Wright State's Latino enrollment is 3.6% while greater Dayton's is 4.8%.
Several activities will connect students with each other and the larger Hispanic community.
"There'll be incredible, vibrant events to join in on the celebration of Hispanic culture and Hispanic people," said Hernandez Hogan, who earned a Masters of Education in Student Affairs and Higher Education from Wright State in 2017.
Hispanic Heritage Month Schedule
Saturday, Sept. 17, 11 a.m.–11 p.m.: Dayton Hispanic Heritage Festival at Riverscape MetroPark, 237 East Monument Avenue. Volunteer opportunities are available; to register, email Hernandez Hogan at catherine.hernandez@wright.edu.
Saturday, Sept. 24, 12:15–3 p.m.: Live Latino music at a Bachata Music and Dominoes Tournament, including free dance lessons at 1 p.m. in the Student Union Atrium. Performing will be the Dayton Salsa Project, which features timbale player Roberto Clemente Rosa, who graduated from Wright State in 2020 with a degree in mechanical engineering.
Tuesday, Oct. 4, 4–5:30 p.m.: Amigos Latinos Zumba, a type of athletic dance, in the Student Union Apollo Room A.
Saturday, Oct. 8, 5:30–10 p.m.: Amigos Latinos Gala supporting Latino student scholarships, in the Wright State Nutter Center's Berry Room. Performing will be Son Del Caribe, featuring lead singer Gina Stough, who graduated from Wright State in 1995 with a degree in psychology. Sponsorships are available; contact Hernandez Hogan for details at catherine.hernandez@wright.edu.
Thursday, Oct. 13, noon–2 p.m.: Respect Your Dinero, where attendees can learn to improve their financial literacy, in the Student Union's Pathfinder Lounge. The event, sponsored by Wright Patt Credit Union, will be conducted by Karla Knox, a financial professional with WealthWave, and an investment advisor representative from TransAmerica Financial Advisors. Knox graduated from Wright State in 1994 with a bachelor's degree in sociology and in 2017 with a Master of Public Administration.