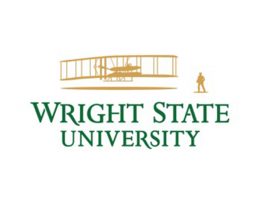 A presidential task force at Wright State University is working to create a culture of well-being and care at the Dayton and Lake campuses and raise awareness of resources available to help students, faculty and staff prioritize their mental health.
The Mental Health Task Force is offering Mental Health First Aid and crisis intervention and wellness training programs to give Wright State students and employees the resources needed to talk about mental health and refer students and coworkers who need help.
The task force is also working to enhance counseling and support servicing for students, faculty and staff and raise awareness of the importance of wellness in classrooms and university offices.
Provost Amy Thompson, Ph.D., who chairs the task force, said the task force hopes to break down the stigma around mental health and foster an atmosphere of support and openness at Wright State.
"It's OK not to be OK. And it's OK to talk about it. It's OK to seek out resources," she said. "We're training people to be prepared to listen, to notice when others aren't doing well, to encourage other people to get help."
Mental illness is a leading concern of college students and is the second most common reason why students leave college nationwide, making it an important retention issue for the university, Thompson said.
"This is something that we are laser-focused on because of the retention piece," she said. "We also really value our students, faculty and staff, and we want to create a culture of well-being and wellness on campus."
Huma Bashir, Ed.D., associate professor and chair of human services and interim chair of social work, is leading much of the task force's work. She said she hopes the group's work will help Wright State develop a culture of resiliency and care and become a trauma-informed university.
While many students are comfortable approaching their instructors about challenges they face, faculty members have reported that they often do not know how to help students. The task force is working to provide faculty and staff with this information, starting by publishing information on Pilot about mental health services available to students.
Mental health concerns are not just prevalent among students, Bashir said. Issues like burnout, anxiety and stress are also a concern for faculty and staff.
"If you're not well yourself, you can't be helpful to anyone else," Bashir said. "So faculty and staff also need to be taken care of along with the students. I think it's going to take the whole village to get this under control and for all of us to be healthy."
Members of the Mental Health Task Force include leaders from across Wright State, including the College of Health, Education and Human Services, the Boonshoft School of Medicine, CaTS, Human Resources, Inclusive Excellence, Lake Campus, Public Safety, Residence Life and Housing, Staff Senate, Student Affairs, student government, University Libraries and the Veteran and Military Center.
Next fall, Wright State will collaborate with the JED Foundation Campus Program to develop a mental health strategic plan that will include a comprehensive resource library, policy recommendations and education campaigns and programs. JED Foundation representatives will work with the university to implement the strategic plan over four years.
The program is an initiative of the JED Foundation, which helps colleges and universities evaluate and strengthen their mental health, substance misuse and suicide prevention programs and systems.
This semester, the Mental Health Task Force started offering a variety of training opportunities for faculty, staff and students.
Wright State is collaborating with Mental Health America of Northern Kentucky and Southwest Ohio to offer Mental Health First Aid training, which teaches participants how to identify and respond to signs of mental illness or substance use problems and help connect someone in need to the appropriate care.
The first training session was held on April 6, and additional sessions are scheduled for April 13 and May 19. Register online.
"We want people to have the tools to intervene and to know what that looks like the first time you see someone in distress," Bashir said. "Are you able to recognize that, and therefore, you know how to help and connect them to services? This will help people feel empowered."
Bashir and Josh Francis, Ph.D., associate professor of human services and program director of the Clinical Mental Health Counseling program, are also offering crisis intervention and wellness training sessions with different units and departments at Wright State, including Human Resources, University Libraries, CaTS, the University Center for International Education, Public Safety, College of Graduate Programs and Honors Studies and Residence Life and Housing.
Wright State also plans to offer QPR (question, persuade, refer) suicide prevention training.
Any department, program or unit that would like to participate in wellness and mental health crisis intervention training should contact Huma Bashir at huma.bashir@wright.edu.
Wright State plans to implement a student peer mentoring program. Students in the Department of Human Services will undergo a structured training program to offer emotional support, foster a culture of openness and encourage students to seek help without fear of judgment.
Bashir received a Students First Fund grant from the Wright State University Foundation to support the peer mentoring effort.
Services available to students, faculty and staff
Wright State students can seek confidential support services through Counseling and Wellness Services by calling 937-775-3407. Students may schedule an initial appointment by visiting wright-cw.titaniumhwc.com and selecting the "Schedule Initial Appointment" button. Walk-in services are available at 053 Student Union on the Dayton Campus from 8:30 a.m. to 5 p.m. Monday through Friday.
Counseling services are available to Lake Campus students in 187 Andrews Hall. Students should contact Kim Altstaetter at kimberly.altstaetter@wright.edu or 419-586-0398 to schedule an appointment.
All Wright State students have access to Raider Cares, a 24-hour crisis phone service, at 937-775-4567.
Wright State's Employee Assistance Program (EAP) provides support services for all employees, regardless of benefit eligibility. EAP services are provided at no cost to employees and include 24/7 telephone access to licensed and experienced counselors and work/life balance services. Information on how to access services is available on the Human Resources website.