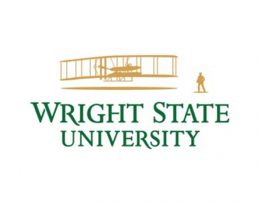 Wright State University women faculty and staff are invited to attend the reimagined Women Faculty and Staff Rendezvous, a Dayton Campus networking event intended to grow the networks for employees across campus.
The event will be held in 019 Student Union (the new Culture and Identity Center space) from 3 to 5 p.m. on Friday, Sept. 15.
Those interested in attending may RSVP in advance.
The rendezvous is sponsored by the Women's Center and the Center for Faculty Excellence.
Though programming will celebrate women and be tailored to the needs of women employees, all are welcome to attend the Women Faculty and Staff Rendezvous.
Bobbie Szabo, assistant director of the Women's Center, said the "Rendezvous" originated in the early 1990s to provide women faculty an opportunity to connect and share advice about obtaining tenure.
"The reimagined Rendezvous is designed to foster a sense of community, facilitate networking, and address the unique needs of women and gender-expansive faculty and staff as we, as a community and as a nation, face sociopolitical, economic and public-health related turbulence," said Szabo.
The Women Faculty and Staff Rendezvous will include light refreshments, an update on the state of women at Wright State, speed networking, and a discussion on how future events can best serve women on campus.
Two future networking events are also planned for Oct. 5 from 9 to 11 a.m. in the Dunbar Library and Nov. 3 from 4 to 6 p.m. off campus at the Wandering Griffin.
For more information, contact Bobbie Szabo at bobbie.szabo@wright.edu or Peggy Kelly, senior lecturer and academic director of developmental mathematics, at peggy.kelly@wright.edu.