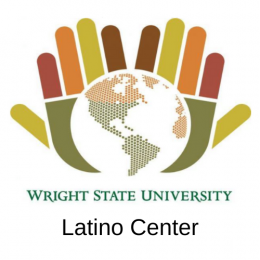 Hispanic Heritage Month kicks off Sept. 15, and Wright State University will sponsor and participate in fun and exciting community-oriented events both on campus and in the local community.
"This is a special month in our nation to intentionally remember and celebrate the achievements and contributions of the Hispanic/Latino community," said Catherine Hernandez Hogan, assistant director of Wright State's Latino Center. "Latinos are an essential part of the fabric of our country, so much so that the United States holds the second largest number of Spanish speakers in the world, second only to Mexico. To bring it closer to home, Latinos are one of the fastest growing population segments in our greater Dayton area."
Hispanic Heritage Month runs from Sept. 15 to Oct. 15, instead of the traditional start of a calendar month, because within that timeframe several Spanish-speaking countries celebrate their independence, such as Costa Rica, El Salvador, Guatemala, Honduras, Nicaragua, Mexico and Chile.
"Everyone is invited to these events. You don't have to be Latino to be a friend," Hogan said.
Hispanic Heritage Month Schedule
Friday, Sept. 15, 8–10 p.m.: Reggeaton in the Woods at the Woods Residence Halls: The Amigos Latinos Student Association will kick off National Hispanic Heritage Month with a social in the Woods, featuring a DJ, Latin Beats, Frio's Gourmet Popsicle booth and more.
Saturday, Sept. 16, 11 a.m.–11 p.m.: Dayton Hispanic Heritage Festival volunteer opportunity at Riverscape MetroPark, 237 E. Monument Ave. Dayton: Led by Wright State alumna Karla Knox, president of the Puerto Rican, American and Caribbean Organization and president of the Amigos Latinos Alumni Society, the festival includes volunteer opportunities and food and live entertainment showcasing the beauty of the Latino diaspora. The Latino Center and Amigos Latinos Student Association will participate in the festival's parade at noon. To volunteer, visit signupgenius.com/go/10c0f4caeaf2eaafdc07-2023#/.
Sept. 18–22, 8:30 a.m.–5 p.m.: Hispanic Heritage Trivia Week at the Latino Center, 023T Student Union: Increase your knowledge of Latino countries and leaders by visiting with the Amigos Latinos Student Association throughout the week. Answer trivia questions, provided by the School of Social Sciences and International Studies, for a chance to win raffle prizes.
Saturday, Sept. 23, 1–3:30 p.m.: Family Weekend Salsa Music and Dominoes Tournament in the Student Union Atrium: Celebrate Family Weekend with the Latino Center, the Amigos Latinos Student Association and the Amigos Latinos Alumni Society by enjoying a friendly dominoes tournament and live music from the Ohio salsa band Son Del Caribe. Food and beverages will be provided.
Friday, Sept. 29, 6–9 p.m.: Movie Night with the Residential Community Association at 109 Oelman Hall: Enjoy a free showing of "Spiderman: Across the Spider-Verse." Snacks will be provided.
Saturday, Oct. 7, 5:30–10: p.m.: The eighth annual Amigos Latinos Gala in the Nutter Center Arena: Enjoy dinner, awards and live entertainment by Mariachi LF and Dayton Salsa Project, while supporting Latino student scholarships and programs at Wright State. Purchase tickets at wright.edu/amigoslatinosgala.
Saturday, Oct. 21, 9 a.m.–noon: Latino Wellness Clinic volunteer opportunity at Our Lady of Rosary Church, 22 Notre Dame Ave.: The Latino Medical Student Association Chapter at Wright State's Boonshoft School of Medicine, in collaboration with the Latino Center and El Puente Learning Center, will launch free monthly wellness clinics to increase access to quality health care for the underserved communities in East and North Dayton. To volunteer or for more information, email catherine.hernandez@wright.edu.