A special $100,000 scholarship fund designed to help members of the Ohio National Guard attend graduate school has been established by Wright State University in what is believed to be the first program of its kind in the state.
The Wright State Ohio National Guard Graduate Scholarship fund was unveiled during a news conference at Wright State on Oct. 31.
"These scholarships will help students obtain the life skills and credentials that will take them beyond their service in the guard," said Robert Fyffe, vice president for research and dean of the Graduate School. "These are highly qualified, highly motivated students that we can train and help keep in the region."
The scholarships will pay up to $2,500 in tuition per semester for a full-time graduate student who is also a current member in good standing with the Ohio National Guard. The applicants must meet all of the requirements to get into their programs of choice and remain in full-time status — at least six credit hours — to retain the scholarships, which can be extended semester to semester.
All graduate degree programs (master's and doctoral, excluding M.D. and Psy.D. degrees) at Wright State are eligible for the scholarship program, including the humanities, arts, business, public health and public administration, health sciences, science and math, engineering and computer science disciplines, among others. Many graduate degree programs also include evening or online classes.
The scholarship fund is expected to support about 20 students a year.
"We already have a lot of undergraduate National Guard students at Wright State, so this could become a pipeline," said Fyffe. "You come here as an undergrad and you stay as a grad student. That means the university benefits across all of the colleges."
Maj. Gen. Mark E. Bartman, Ohio adjutant general, said the guard is pleased to partner with Wright State to make the scholarships available to soldiers and airmen.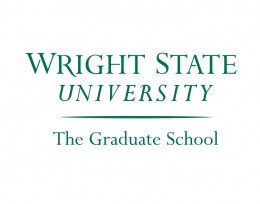 "Education benefits are a significant incentive for recruiting and retaining quality personnel," said Bartman. "The Ohio National Guard today has a variety of positions with varied skill levels that require the higher level of education offered by Wright State University. With Wright State leading the way, I hope this program can serve as a model that can be adopted at other colleges and universities in Ohio."
There are currently 16,300 full- and part-time soldiers and airmen in the Ohio National Guard.
"These scholarships are a positive way for our military members — who serve our country at a cost to themselves and their families — to further their education," said State Sen. Bob Hackett, who represents the 10th District. "Upon completion of their program, it is my hope that they will seek gainful employment in Ohio and continue to serve and give back to our communities."
State Rep. Rick Perales, who represents the 73rd District, said Wright State has always had a unique connection to the military, one it continues to reinforce.
"This new scholarship program will give those who choose to serve in the Ohio National Guard a new incentive to pursue further education, strengthening their own character and adding value to our armed forces," Perales said.
The scholarships are modeled closely after the Wright State Wright-Patterson Air Force Base Graduate scholarship fund established by the university's Graduate School in June 2014. In the fall 2016 semester, over 150 graduate students received scholarship support from this program.
Under the Wright State Wright-Patterson Graduate program, individual civilian workers and active duty military personnel employed at Wright-Patterson can apply for scholarship funding to help them pursue graduate degrees. Applicants are eligible for up to $2,500 per semester, and the scholarship can be combined with military educational benefits.