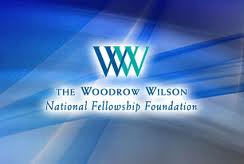 Three Wright State University graduates are among the 2013 Woodrow Wilson Ohio Teaching Fellows, selected as the top candidates who will prepare to teach science, technology and math in the state's high-need urban and rural schools.
The fellows were announced at the Ohio Statehouse on May 28 by the Woodrow Wilson National Fellowship Foundation.
Among them are Wright State University alumni Richard Grimes ('13, chemistry); Heather Knox ('12, mechanical engineering); and Cynthia Parsons ('02, mathematics).
Grimes, of Xenia, did undergraduate research on ethanol fuel cells and environmental chemistry research on pollutants and contaminants.
Knox, of Centerville, is a mechanical designer and assistant to senior engineers in the design of mechanical systems.
Parsons, of Dayton, was a civil engineering student and math tutor to high school and college students.
Woodrow Wilson Ohio Teaching Fellows receive a $30,000 stipend to complete a special intensive master's program at one of the participating universities that will prepare them to teach math in high-need Ohio schools.
"These students represent the best and brightest teachers in Ohio and are reflective of the advances that Ohio is making in the STEMM fields," Board of Regents Chancellor John Carey said. "Their efforts as Woodrow Wilson Teaching Fellows will impact not only their own futures, but also the futures of thousands of students in our high-need schools."
Since the program's inception in 2010, 219 Fellows have been named in Ohio. After their preparation, Fellows commit to teach for at least three years in a high-need Ohio school, with ongoing support and mentoring. The Fellows to date will have a projected eventual impact on the lives of at least 22,000 students each year.
"The idea of bringing bright, articulate, energetic teachers into our high-need schools to make science and math come alive for our youngsters is very exciting," said Dr. Richard Ross, State Superintendent of Public Instruction. "These educators exemplify what we need more of as we move forward—high-quality teaching that engages students and moves the needle on student achievement."
A rigorous year-long application and selection process was administered by the Woodrow Wilson National Fellowship Foundation of Princeton, N.J. This year's class includes 77 new Woodrow Wilson Ohio Teaching Fellows, 71 of whom will start their Fellowships this summer. These new Fellows will be ready to enter their own classrooms in fall 2014. Find more information about the Woodrow Wilson Ohio Teaching Fellowship at www.wwteachingfellowship.org/about_the_program/ohio.php.
"These Fellows in Ohio, and our partner institutions, are providing national models of how to meet a critical need in education—getting strong math and science teachers into high-need schools," said Arthur Levine, president of the Woodrow Wilson National Fellowship Foundation. This year's Fellows are amazing people, deeply committed to young people and accomplished in their fields. They are going to make us all proud, and they will change countless lives."
The program is made possible with federal Race to the Top funds as well as commitments from six Ohio funders, including The Cleveland Foundation, George Gund Foundation, Martha Holden Jennings Foundation, GAR Foundation, Battelle Memorial Institute and The Battelle Fund at the Columbus Foundation, plus matching funds provided by the campuses. Additional support for the program came from the state's Choose Ohio First program.
Ohio launched its Woodrow Wilson Teaching Fellowship in March 2010, joining Indiana and Michigan as host states for the program. In each state, a blend of private and public support has been key to the creation of the program, as have gubernatorial leadership and statewide coalition building. Several additional states are in discussion with the Woodrow Wilson Foundation about creating their own programs, said Levine.