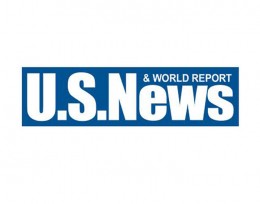 U.S. News & World Report has ranked Wright State University's online Master of Education in Curriculum and Instruction as No. 31 in the nation among online graduate education programs.
The U.S. News ranking in its Best Graduate Schools 2015 edition made Wright State's College of Education and Human Services' online program among the top-ranked programs in Ohio. A total of 60 institutions were ranked.
The magazine evaluated retention and graduation rates, student indebtedness at graduation, average undergraduate GPAs of new entrants, proportion of faculty members with terminal degrees, proportion of faculty members who are tenured or tenure track, and whether the program offers support services like career placement assistance and academic advising so they are accessible to students remotely.
"The Department of Leadership Studies in Education and Organizations is very proud of our national ranking and the faculty team who deliver this program: Drs. Grant Hambright, Doug Roby, Yoko Miura and Chris Cline," said Jill Lindsey, Ph.D., chair of the Department of Leadership Studies. "We continue to build on our longstanding regional reputation and are known for our dedicated faculty. It is very affirming to continue to be ranked nationally."
The teacher leadership program focuses on curriculum, instruction and professional development for educators who want to remain in the classroom or are providing training in hospitals and businesses. The focus is on developing curriculum and excellent teaching strategies and providing leadership for educational programs.
Formerly referred to as the Teacher Leader Program, the Master of Education program began in the 1970s as a way to reach out to students by sending faculty members to teach courses in outlying areas where there were a significant number of students, such as Wapakoneta, Marysville, Washington Court House, Batavia and Forest Hills.
As online technology developed, the program morphed into a hybrid model, with some courses and cohorts—or groups of students—being taught both face to face and online. In 2004 some of the cohorts went fully online; today, all cohorts are online.
In fall 2012, the department began offering additional online programs: a Master of Education for Principals, which has proved quite popular; and an Education Specialist Degree for Curriculum and Instructional Leaders or Superintendents.