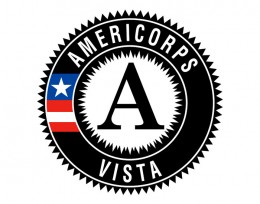 Two members of AmeriCorps VISTA will soon be doing business at Wright State University to support low-wealth, first-year students and to connect them with the resources that will help them complete their degrees.
"What makes this special is that these VISTA members are going to be advocates for these students," said Marjorie McLellan, interim director of service-learning and civic engagement at Wright State.
AmeriCorps VISTA is a national service program designed to fight poverty. There are currently more than 5,000 VISTA members serving in over 1,000 projects throughout the nation, including at food banks and health clinics.
Wright State was recently approved for funding for the two VISTA positions in the Connect2Complete program.
"The larger goal of AmeriCorps VISTA is to alleviate poverty," McLellan said. "This fulfills our mission in community engagement in that if we retain students and help them succeed, that goes a long way."
A national search has been launched for the two members, who must have at least a bachelor's degree. They will be hired by May 22, start work July 1 and work for at least one year and up to three.
"We're looking for somebody who really cares about helping economically disadvantaged students get their degrees and go on to successful careers," said McLellan. "Somebody who has got a lot of interpersonal skills would be good. And having connections to Dayton would be really great because of knowledge of the area."
One VISTA member will have an office in the new Student Success Center and Classroom Building on the Dayton Campus and the other at the Lake Campus.
VISTA members typically help organizations build programs that can be sustained after the VISTA members leave.
"Part of their responsibility will be to recruit peer advocates who will be students who have successfully navigated that first year and can help the incoming students," McLellan said.
Learn more about the VISTA positions, including application information, at ohiocampuscompact.org.