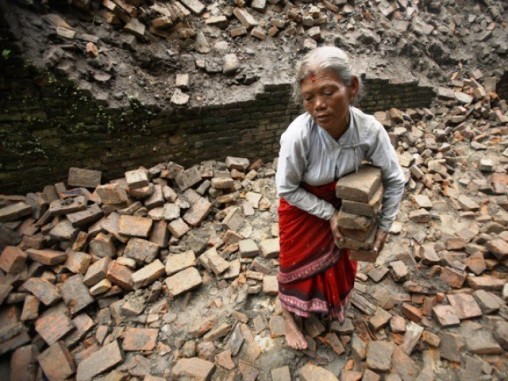 Nepalese students at Wright State University are launching a relief effort to help the victims of a devastating earthquake in their native Nepal, which has left more than 4,600 people dead and over 9,000 injured.
In the Nepalese capital of Kathmandu, many shaken residents are sleeping in the open. Some have lost their homes, others are afraid to stay in buildings that may be vulnerable to aftershocks.
Wright State Nepalese students as well as the Inter Cultural Exchange and the University Center for International Education will sponsor a fundraiser in the Student Union Atrium on Friday, May 1, from 1 to 2:30 p.m.
The students will share an update on their country and discuss the impact on their families. There will also be traditional artifacts, music and performances to support the fundraising efforts.
Donations can be made at the event or by visiting gofundme.com/t8fd5c
Donations can also be made directly to International Medical Corps  at internationalmedicalcorps.org.
In addition to the May 1 event, fundraising booths will be set up in the Student Union Atrium on Wednesday and Thursday, April 29, and 30, from 11 a.m. to 1 p.m.