Lights, camera, action.
Wright State's ArtsGala is one of the premier arts events in the Dayton region and the highlight of the university's arts season. The event draws over 900 patrons who enjoy topnotch entertainment by Wright State's talented students in art, music, theatre, dance and motion pictures, along with fine dining and a silent auction.
"ArtsGala is a hugely successful, highly entertaining and awe-inspiring event that raises critical scholarship support for our amazing fine and performing arts students," said Kristin Sobolik, dean of the College of Liberal Arts. "For anyone who has had the privilege of attending, you understand what I mean when I say it is truly a night to remember."
ArtsGala celebrated its 17th anniversary in the spring of 2016 with record-breaking attendance and net proceeds of over $215,000. This success would not have been possible without the ArtsGala Internal Committee.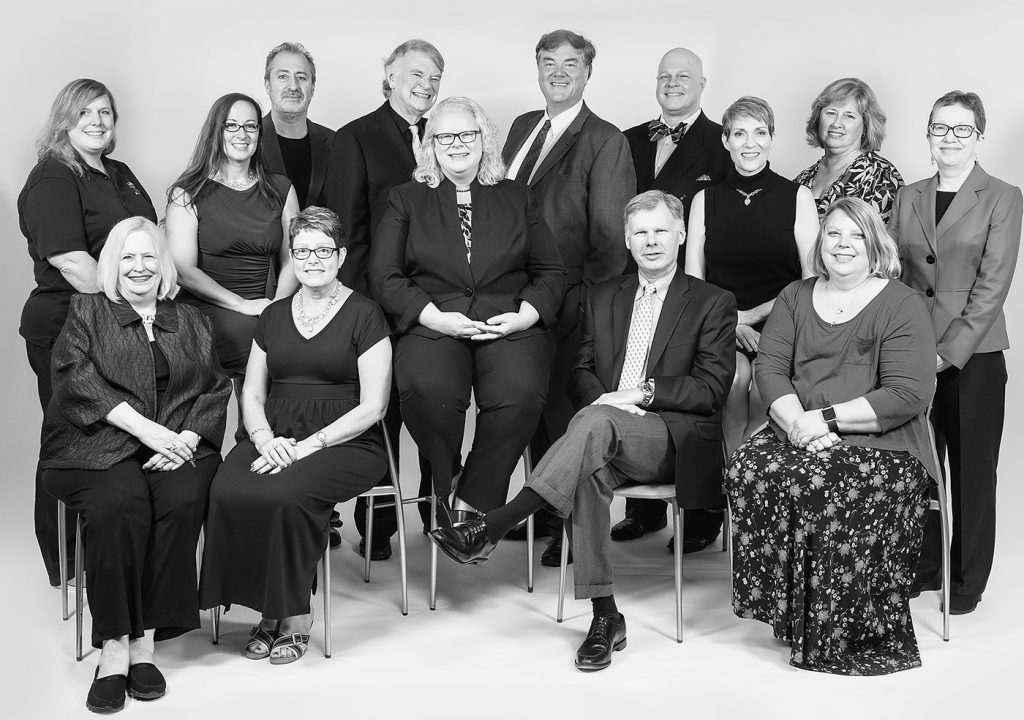 The committee is led by Jennie Buckwalter, College of Liberal Arts assistant dean, and includes a hard-working group of staff, faculty and administrators from many units on campus: Linda Caron and Susan Paul from the College of Liberal Arts dean's office; Randy Paul, Hank Dahlman and Steven Aldredge from the School of Music; Glen Cebulash, Nancy Patton and Tess Cortés from the Department of Art and Art History and the Stein Galleries; Stuart McDowell and Vicki Oleen from the Department of Theatre, Dance and Motion Pictures; Julie Bertsos, Lee Ann Bradfield and Susan See from Student Union Event Services; and Andrea Wall of University Advancement.
This committee works diligently to organize, manage and orchestrate this fantastic event, which gets better every year. The committee's work includes envisioning the entertainment schedule, securing sponsorships, conducting an advertising campaign, selecting the catering menus, coordinating decorations, setting up lighting, securing rental equipment, designing marketing materials and planning a silent auction.
"The planning of ArtsGala is a strategic, year-round process that requires significant coordination and collaboration," said Buckwalter. "All our hard effort is worth it when we see such an amazing turnout by the community in support of our students who simply dazzle guests with their talent."
ArtsGala 2017 will be held in the newly modernized and expanded Creative Arts Center on April 8. Tickets are sold at reduced prices for the Wright State community. For more information, visit wright.edu/artsgala.
Series: President's Awards for Excellence 2016
Outstanding Collaborative Unit