In her first campus address as president, Cheryl B. Schrader said she plans to focus on excellence at Wright State University and during her first year will work to achieve financial stability, administrative transparency and campus conversation.
Schrader, who began her term as Wright State's seventh and first female president July 1, made her remarks July 6 during a welcome reception in the Atrium of the Student Union attended by about 400 students, faculty, staff and community leaders.
Schrader said Wright State abounds with excellence in its faculty, staff, students and alumni. She cited the university's groundbreaking research, world-class fine and performing arts and commitment to serving the needs of the region, Ohio and beyond.
"Together we will highlight what we do best and focus on those areas of excellence," she told the gathering. "What we must stop doing is trying to be everything to everyone. That is not easy. But it's simply not a good use of our resources or our talents."
To achieve financial stability, Schrader said, the university will undergo a program prioritization process — both for academic and non-academic programs.
"This will help us hone in on our areas of excellence as we look at how we can be the most effective with the resources we have," she said.
As part of administrative transparency, Schrader plans to form a President's Advisory Council made up of representatives of students, faculty and classified and unclassified staff. The council will meet quarterly in order to maintain an open dialogue and provide a sounding board.
Schrader said she also plans to visit colleges, departments and other units across the university to understand the capabilities and passions of the campus community.
"While all of us would probably prefer to be on more sound financial footing at this time, I know that we can't afford to dwell on the mistakes of the past," she said.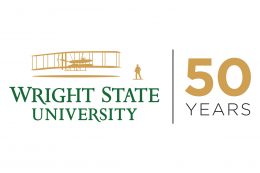 Earlier in the day, Schrader held meetings in her office with Austin Rains, student member of the Board of Trustees; Travis Doom, president of the Faculty Senate; Jerry Hensley, chair of the Unclassified Staff Advisory Council; Ryan Fullenkamp, chair of the Classified Staff Advisory Council; and David Baugham, president of the Student Government Association.
Schrader, who served as chancellor of Missouri University of Science and Technology for five years, succeeds interim President Curtis L. McCray and former President David R. Hopkins.