Opioid prevention, addressing disruptive behavior and talking about race and socioeconomic status. These important challenges for today's schoolteachers are being tackled by Wright State University's 2017 Summer Partnership Institute.
Hosted by the College of Education and Human Services, the institute offers an array of professional development sessions for the region's P-12 teachers.
On this particular day, about a dozen teachers from pre-schools to high schools are at Wright State for a work session titled "Connecting a School Garden to Content Standards."
The idea is to move the classroom to the garden, using the greenspace to teach science, math, vocabulary, writing and even history.
"A garden can tie in to most anything you're teaching in the classroom," said Colleen Saxen, a Wright State doctoral student in organizational leadership who is co-teaching the session along with Michelle Fleming, associate professor in teacher education. "There are an endless amount of things that can be done with a space like that."
Tracey Kramer, director of the Office of Partnerships and Field Experiences, said the institute was created to offer free professional development as a way of giving back. It was organized by Amy Elston, assistant director of the Office of Partnerships and Field Experiences.
This year's sessions include "Creating Vocabularians," "Writing to Learn," "Thinking and Talking about Race and Socioeconomic Status," "Addressing Disruptive Behavior" and "Opioid Prevention Education." More than 100 teachers have signed up for one or more of the various sessions.
With approximately 16 teachers attending the garden-based learning session, participants were encouraged to describe themselves as garden educators and made to feel confident about teaching in a garden setting. They designed standards-based garden lesson plans, along with modeling and mapping an area in the garden to scale that includes natural features.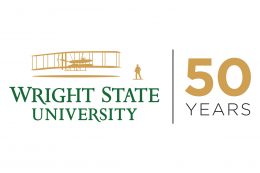 At one point, the teachers broke into small groups to share information and brainstorm. They discussed garden accessibility at their schools and how to, for example, convert a courtyard into a garden.
Measuring and reading rain gauges, illustrating plants and writing stories deepen the connections between the garden experiences and learning inside the classroom. Harvesting and selling vegetables at local farmer's markets could also be learning experiences for both P-12 students and teachers.
Saxen said a group of early childhood teachers discussed using gardens to introduce their young students to adjectives.
"They could have the children observe and record in their notebooks all the different kinds of adjectives of the things they see," she said. "Are the plants tall, short, fat, thin, silky, rough, thorny?"
Saxen said gardens can stimulate learning among students, who are more accustomed to classroom lessons.
"You don't know what you're going to find when you go out there. So there is a bit of wonder," she said. "And you get to see things changing all the time. We call it a living laboratory."