Wright State University President Cheryl B. Schrader was named a Fellow by the American Society for Engineering Education for her outstanding contributions to the field, a rare honor conferred on only a small fraction of the society's members.
Schrader received the honor June 28 during the society's annual conference in Columbus.
"Because of her enlightened and creative leadership, Cheryl Schrader has guided major developments in engineering education and has earned advancement to Fellow membership in the ASEE," professional colleague Edwin C. Jones Jr. wrote in his letter nominating Schrader.
Founded in 1893, the ASEE is a nonprofit organization of individuals and institutions committed to furthering education in engineering and engineering technology. Its 12,000-plus members include deans, department heads, faculty members, students and government and industry representatives who hail from all disciplines of engineering and engineering technology.
Fellow Grade is one of unusual professional distinction and conferred by the society's board of directors upon an ASEE member with outstanding and extraordinary qualifications, experience in engineering or engineering technology education or allied field, and contributions to the ASEE. Bylaws limit the number of members who can be advanced to Fellow Grade in any one year to one-tenth of 1 percent of the ASEE individual membership.
Before arriving at Wright State, Schrader served as the first female chancellor of Missouri University of Science and Technology in the nearly 150-year history of the school. In four years under Schrader's leadership, Missouri S&T had a 16 percent increase in enrollment, a 26 percent increase in total revenue and a 52 percent increase in invention disclosures.
In her first year, Schrader helped draft a STEM initiative and gain support from all 13 four-year institutions, efforts that resulted in the Missouri governor and legislature supporting investment in STEM.
Also under Schrader's leadership, the number of female faculty members increased by 36 percent, underrepresented faculty members by 31 percent, minority students by 38 percent, female students by 18 percent and female department chairs by 200 percent.
President George W. Bush presented Schrader with the Presidential Award for Excellence in Science, Mathematics and Engineering Mentoring, lauding her accomplishments in encouraging and supporting underrepresented groups in engineering.
Before joining Missouri S&T, Schrader served as associate vice president for strategic research initiatives at Boise State University and dean of the College of Engineering at Boise State. She also held numerous administrative positions at The University of Texas at San Antonio, including associate dean for graduate studies and research for the College of Engineering and the College of Sciences and university graduate recruitment coordinator.
At Boise State, Schrader led the development and expansion of engineering, resulting in a 60 percent increase in undergraduate enrollment. Funding for research tripled and strong collaborations were forged with businesses. Schrader pioneered partnerships with science centers, school districts, industry, government and nonprofits to bring 10,000 young people annually to Boise State to explore technical careers.
Schrader has an extensive record of systems and control research, has authored more than 100 publications with five Best Paper awards and has secured more than $11 million in grant funding.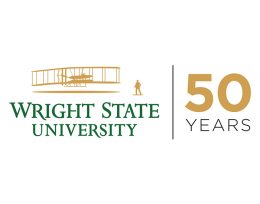 ASEE's organizational membership is composed of 400 engineering and engineering technology colleges and affiliates, more than 50 corporations, and numerous government agencies and professional associations. The society develops policies and programs that enhance professional opportunities for engineering faculty members and promotes activities that support increased student enrollments in engineering and engineering technology colleges and universities.
Wright State became an independent institution in 1967 and spent the next 50 years growing into an innovative leader in affordable and accessible education. In 2017, it celebrates its 50th anniversary and sets the course for the next half century.