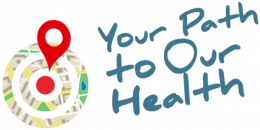 The short films chronicle the struggles and challenges of African Americans, Native Americans, Mexican immigrants, foster children, military veterans and other groups in overcoming health issues ranging from substance abuse and cultural loss to domestic abuse, depression and suicide.
They are part of the "Your Path to Our Health" project, which explores the connection between culture and health with the aim of building an inclusive culture of health with evidence about what works to improve population health and health equity.
Wright State University will showcase these 14 films on Thursday, March 29, from 10 a.m. to 2 p.m. in an installation in the Student Union Atrium.
The event is free and open to Wright State students, who will be able to see the films — which range in length from five to eight minutes — at six viewing stations. Video logs and group discussions will enable students to share their thoughts.
The filmmaker and collaborator, John Kennedy, will be available from 1 to 2 p.m. for informal conversation about the films.
For each film that they watch, students will be entered into a drawing to win a pair of Beats Headphones and other prizes.
The installation is hosted by the Wright State Veteran and Military Center; the Women's Center; the Bolinga Black Cultural Resources Center; Latino, Asian, Native American Affairs; LGBTQA Affairs; and Counseling and Wellness.
Support for Your Path to Our Health is provided by the Robert Wood Johnson Foundation in collaboration with Purple States TV and the communities featured in the films. The Princeton, New Jersey-based foundation is the nation's largest philanthropy dedicated solely to health. It has supported research and programs targeting some of America's most pressing health issues, from substance abuse to improving access to quality health care.