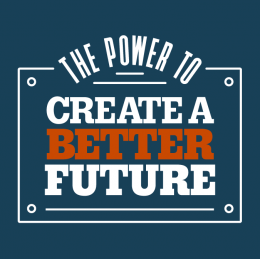 The Ohio Children's Trust Fund and the Southwest Ohio Regional Prevention Council have provided funding to four local organizations to support kinship care — children under 18 living with grandparents and other relatives.
The Southwest Ohio Regional Prevention Council is a Wright State University-led group of health care, social work and family support organizations that advocate for the prevention of child abuse and neglect.
These services are provided in eight southwest Ohio counties: Adams, Brown, Butler, Clermont, Clinton, Hamilton, Highland and Warren. This year at least 350 families will be supported with this funding.
Almost 230,000 children under the age of 18 live with their grandparents and other relatives in Ohio. Southwest Ohio's share is over 16 percent of Ohio's total or about 37,000 children living in "kinship caregiver" households.
The reasons for kinship care are as varied and diverse as families are, but some of the reasons that children may live with relatives include: parental mental/physical illness or substance abuse; deployment of parents in the military; death of a parent; poverty; a parent's work requirements; incarceration; family violence; or a relative's concern for health, safety and well-being of the child.
According to the Public Children Services Association of Ohio, 50% of children being taken into child protective custody across the state have a parent with a drug abuse problem. Among all regions of the state, the unintentional drug overdose death rates are the highest in southwest Ohio, with Butler and Brown counties, at an annual death rate of 49 per 100,000 people compared to Ohio's rate of 27.9 per 100,000.
The Southwest Ohio Regional Prevention Council selected four service providers that will provide information and referral services, peer support and parenting support for kinship caregivers:
Grant award of $48,000 to Adams Brown Community Action Partnership
Grant award of $120,000 to the Butler County Educational Service Center
Grant award of $205,000 to Beech Acres Parenting Center serving Clermont, Clinton, Hamilton and Warren counties
Grant award of $92,000 to the Highland County Community Action Organization
Kinship caregiving results in better outcomes for children living in out-of-home care because they are more likely to remain in their same neighborhood, in the same educational setting, be placed with siblings and have consistent contact with their birth parents. The most important factor for children to develop resilience — the ability to steer through life challenges and find ways to bounce back and thrive — is having at least one stable and committed relationship with a supportive caregiver or another adult.
For more information about child abuse and neglect prevention in southwest Ohio, visit createabetterfuture.org.