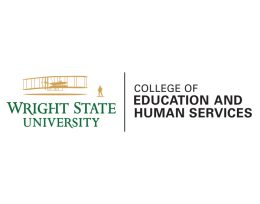 The WSUNER Learn Local Conference for local educators, administrators, organizations and the Wright State community will be held Saturday, March 7, from 7:45 a.m. to 12:15 p.m. in The Hangar in Allyn Hall and various classrooms.
"This unique professional-development conference offers opportunities for networking and provides interactive sessions on a wide variety of topics that will share ideas on how to improve your effectiveness and productivity," said Amy Elston, instructor and assistant director of the Office of Partnerships and Field Experiences in the College of Education and Human Services.
New this year will be three sessions focused on Gifted Education. Other topics include social-emotional learning, bringing nature to the classroom, STEM, Universal Design for Learning, and formative assessments.
The College of Education and Human Services offers the conference — along with presenting partners Dayton Power and Light Co. and Vectren Energy Delivery of Ohio — to showcase the talent and accomplishments of our area educators, to promote local professional development and networking among area school districts, and to demonstrate an appreciation for our schools and educators.
The college has nine P–12 partner districts that encourage participation and continue to provide many presenters and attendees for the event. In the past, the conference has attracted nearly 300 professionals from over 20 school districts.
Conference attendees may choose to register for a Current Topics in Education course to continue their professional development throughout the school year. They will take what they have learned at the conference, deepen their understanding, and implement the knowledge and strategies they learned in school settings.
To register for the conference or for more information, visit: wright.edu/wsuner