Wright State University has begun offering a robust virtual tour of the campus that features photos, videos and even student ambassadors to serve as guides.
"We know that students are exploring college options," said Jennifer McCamis, director of admissions. "And the campus visit is such an important piece that we wanted to make sure they have the opportunity to visit."
Previously, prospective students would typically attend an admissions presentation and then go on a walking tour of campus led by a current Wright State student.
"Now, we're doing a virtual admissions presentation daily at 10 a.m. and 2 p.m. that will give them the opportunity to interact with the admissions staff," said McCamis. "Then we are encouraging them to complete the campus tour virtually."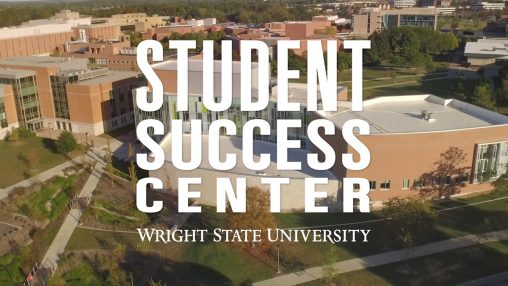 Prospective students and their parents have always been able to take a visual tour by going to map.concept3d.com. It takes students on a path to multiple campus locations illustrated by photos and including text and a video.
The new virtual tour features additional text, photos and videos, including videos of Campus Housing, the Student Union, Student Success Center and Dunbar Library as well as updated videos for nearly every college.
"We've been adding lots and lots of content," said Mark Anderson, director of marketing. "We're beefing it up with better content every way we can. Video is super important."
Work is also being done on producing a 360-degree virtual reality map and tour in which the viewer is immersed in the scene and has control of the viewing direction and path. A virtual tour of Lake Campus is also in the works.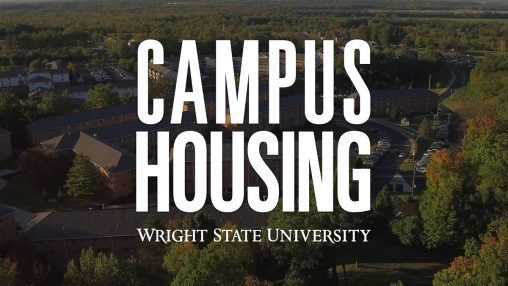 "If they want to, prospective students can go on a virtual tour with one of our student ambassadors," said McCamis. "The ambassador will walk them through the campus tour, just like they would on a normal tour. They're just doing it virtually."
Anderson said taking the virtual tour is a way to explore campus at zero cost.
"And a student from another state or another country can see whether it is a place they want to go," he said. "We have some really nice facilities."
"You don't have to put in the steps and you don't have to spend the gas money to see our beautiful campus," added McCamis. "And you don't have to worry if it's raining outside."
See more at wright.edu/virtual.