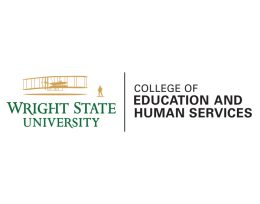 Distance learning, accessible curriculum, community building and managing anxiety. These are among the important challenges and topics for today's educators that will be addressed during the fourth annual College of Education and Human Services Summer Partnership Institute.
In an effort to reach more participants and offer safe-at-home learning, this year's institute has been transformed into a series of webinars. Sessions begin the week of June 8 and run through July 30. View a full list of sessions.
Anyone is welcome to register for open sessions. Attendees will receive a certificate including clock hours of attendance after completing each session and a survey.
People hailing from all over Raider Country have already registered for some of the 25 sessions, many of which are taught by Wright State faculty. The webinar option has allowed more participants to attend, with many sessions reaching 80 to 100 registrants.
This year's sessions include "Books, Visuals and Poetry for Social Emotional Learning," "Media Matters More Than Ever," "How to Go Virtual with 6-Word Memoirs" and "Hands on History: Archives and Research for K-12."
The Summer Partnership Institute is organized by Amy Elston, instructor of teacher education and assistant director of the Office of Partnerships and Field Experiences. The office is committed to giving back to area educators as a way of thanking them for opening their classrooms to Wright State teacher-candidates each year. The Summer Partnership Institute also seeks to promote continuous improvement and to highlight learning locally.
The Office of Partnerships and Field Experiences is grateful to the Wright State faculty from all over campus, area teachers and community leaders who volunteer their time to give back to others by sharing their expertise. The office also thanked the 2020 presenters for their service and for being willing to transform their typical presentation formats into online sessions for this unique summer.