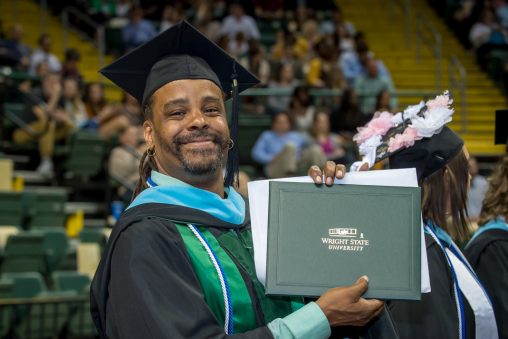 The tuition surcharge to out-of-state Wright State University graduate students who received bachelor's degrees in Ohio would be virtually eliminated under a resolution approved by the Board of Trustees and the Ohio Legislature.
Pending approval by the chancellor of Ohio Department of Higher Education, the resolution approved by trustees on June 19 reduces the surcharge by 99% — from $465 per credit hour to $4.65 per credit hour — for nonresident graduate students who earned their bachelor's degrees in Ohio.
The reduction would apply to all Wright State graduate degree programs excluding medical degrees and the Psy.D. degree from the School of Professional Psychology, beginning in the fall 2020 semester. About 30 students would be affected based on the average number over the past three years.
"This measure makes Wright State a more affordable option for students who already have a deep connection to Ohio," said Barry Milligan, interim dean of the Wright State Graduate School. "We hope it will bring them back to further their studies and contribute their advanced skills as Ohio residents after they graduate."