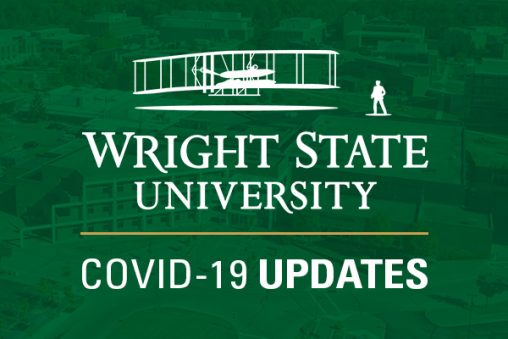 The Air Force is looking for additional volunteers, including members of the Wright State University community, to participate in a COVID-19 study.
Wright State researchers have partnered with the Air Force Research Laboratory to collect blood and saliva samples from people who may have COVID-19 antibodies. The sampling is part of a pilot study aimed at validating industry testing kits.
The sampling of up to 4,100 participants is taking place over an eight-week period ending in September at an off-campus location. It follows strict disinfection and data protection procedures.
Researchers from the 711th Human Performance Wing Airman Systems Directorate at Wright-Patterson Air Force Base, in collaboration with the National Institutes of Health, Air Force Lifecycle Management Center and Ginkgo Bioworks, are investigating existing and emerging testing methods to determine the number of people with detectable COVID-19 antibodies, but no known exposure or confirmed clinical illness, and leverage technological advancements to demonstrate scalable methods of detecting active COVID-19 infection.
Sampling for the study will be done by researchers from the 711th Human Performance Wing in collaboration with Courtney Sulentic, associate professor in the Department of Pharmacology and Toxicology, and Mateen Rizki, professor and chair of the Department of Computer Science and Engineering.
Participants may enroll in one or both of the study aims. Enrollment in the first aim of the study requires a blood draw from the arm or finger. The second requires saliva collection into a small tube. Participants must be 18 years or older, free of any COVID-19-like symptoms or other conditions and must have no clinically confirmed history of COVID-19 infection or exposure.
Participants will be enrolled over the phone. They will select the study aim or aims they wish to participate in and submit a health assessment and demographic questionnaire.
Blood collection options include using an at-home kit or scheduling an in-person draw. Saliva collections are only performed in-person to ensure consistency. In-person appointments will be conducted by experienced Air Force staffers at an off-base facility.
The researchers will follow infection control guidelines published by the Centers for Disease Control.
Those interested in participating in the study should email 711HPW.RH.COVID-19TestingResea@us.af.mil.