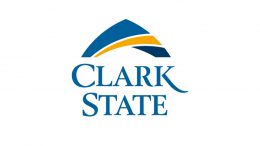 Clark State College and Wright State University are renewing their partnership in helping provide a pathway for students to complete a bachelor's degree program, a partnership that has increased access and affordability.
A signing ceremony will be held at 9:30 a.m., Friday, Oct. 1, in the Wright Brothers Room in the Wright State Student Union, 3640 Colonel Glenn Highway, Fairborn.
Clark State and Wright State have developed articulation agreements that are approved 2 + 2 programs.
"For Clark State students, two plus two must equal four," said Jo Alice Blondin, Ph.D., president of Clark State. "We want to ensure that students have affordable, clear and consistent pathways to a four-year degree after taking two years at Clark State, and Wright State is an excellent partner in scaling these pathways for our students and providing access to more than 50 degree pathways. Our partnership and collaboration represent a win for our students."
Students receive joint advising and other support from the two institutions through the Wright Path Program to ease the transition to Wright State, helping make sure students take the right courses and their credits transfer.
Wright Path students are eligible for transfer scholarships valued at up to $3,500 per year, have access to libraries at both institutions, and can participate in Wright State student organizations and clubs and live in Wright State campus housing while studying at Clark State.
"Clark State has been an excellent partner, and renewing our partnership underscores our commitment to offer an affordable and accessible education for students in the region and to support workforce needs," said Wright State President Sue Edwards, Ph.D. "Wright State looks forward to its continued strong relationship with Clark State."
About Clark State College: Founded in 1962, Clark State College has campuses in Springfield, Beavercreek, Xenia and Bellefontaine. Clark State offers the latest degree and certificate options in 162 professional fields. The total economic impact of Clark State on Champaign, Clark, Greene and Logan Counties reached approximately $161 million in 2016. Registration is open year-round, and financial aid is available for those who qualify. The fall academic term begins October 19, 2021.
About Wright State University: A Carnegie-classified research university, Wright State's main campus is 12 miles northeast of downtown Dayton, near the historic landmarks where the Wright brothers taught the world to fly. The university operates a branch campus, Wright State University–Lake Campus, on the shores of Grand Lake St. Marys in Celina, Ohio. Wright State serves 11,000 students and offers nearly 300 undergraduate, graduate, doctoral, and professional degree programs through six colleges and two schools, including the Boonshoft School of Medicine. For more information, visit wright.edu.