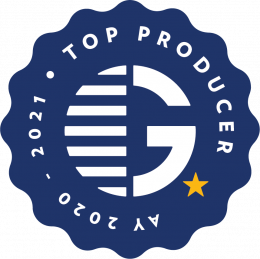 Four Wright State University students received U.S. State Department scholarships to study abroad in 2023, giving them the unique opportunity of a first-hand, immersive cultural and educational experience.
Receiving Benjamin A. Gilman International Scholarships are Jasmin Clark, who will study in Spain; Logan McCain, who will study in Japan; Jasmin Pena Zamora, who will study in Uruguay; and Amalia Petreman, who will study in France.
"High-impact practices, such as international education, help students find professional and personal focus, improve academic performance and ultimately, be more successful in the job market," said Michelle Streeter-Ferrari, director of Wright State's University Center for International Education. "Wright State's continuous success in securing Gilman Scholarships shows our commitment to providing real-world experiential learning opportunities to all students. These students have put a great deal of time into their applications, and we are thrilled to see them succeed."
The four scholarships, which total $13,000, follow numerous Gilman Scholarship workshops held by the University Center for International Education as well as efforts by the Office of Financial Aid to identify students who qualified.
Wright State University was ranked as a top college with Gilman scholars by the U.S. Department of State in 2020-2021, taking first place in the medium-sized college category.
Pena Zamora said that, as a political science major who dreams of one day of working with Congress, receiving a Gilman Scholarship offers her the opportunity to gain a perspective of how other cultures deal with immigration laws, which will be an invaluable experience to take into her career.
Clark, who is pursuing a seven-to-12 teaching license for English as well as a K-12 computer science teaching license, said she is excited to not only get more hands-on experience in computer science but also real-world preparation that she would not have otherwise had access to.
"I am a woman of color, and unfortunately, there aren't very many of us in the teaching or STEM fields, and even fewer of us with access to real-world experiences that can help prepare us for the job place," she said. "I am excited to be able to encourage other girls like me to take the plunge and go abroad and make use of resources like Gilman to help them reach their personal, academic and professional goals."
Petreman, a liberal studies and French double major who is also pursuing a studio art minor, said traveling abroad has always been a dream of hers.
"I am interested in the intersections that exist between these areas of study, especially in how languages, the environment and art come together in the building of stronger and more compassionate communities," she said. "I am really looking forward to studying abroad in France to enrich my understanding of the French language and culture. I believe this abroad experience will inform many other collaborative efforts, which I see as being an imperative element to anything I do post-undergrad."
This spring, Wright State also recently received a grant from the Institute of International Education Inc. to assist students who are in their first year and eligible for Pell Grants to obtain a U.S. passport and facilitate international experiences as part of their post-secondary education.
Students interested in learning more about study abroad opportunities should contact the Wright State study abroad team at studyabroad@wright.edu or visit studyabroad.wright.edu.