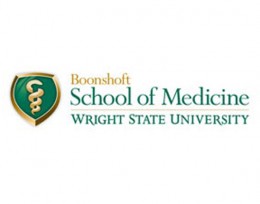 Chemical, biological, radiological and nuclear threats are prevalent in today's increasingly hostile world. The Wright State University Boonshoft School of Medicine department of Pharmacology and Toxicology is equipping graduate and advanced undergraduate students with cutting-edge knowledge and experience to respond to these types of emergencies through its Chemical Biological Radiological Nuclear Defense (CBRND) Certificate Program.
"There are few if any academic programs which cover these issues," said Mariana Morris, Ph.D., chair of the Pharmacology and Toxicology Department and assistant vice president for graduate programs. "We are proud to announce the initiation of a three-course program to cover these important issues."
Through the CBRND Certificate Program, students will now be able to receive certification indicating advanced knowledge in chemical, biological, radiological and nuclear defense.
"We are living in a time where these kind of threats are spoken of daily," said Terry Oroszi, director of the CBRND program as well as director of the Master of Science in Pharmacology & Toxicology Program at the Boonshoft School of Medicine. "The graduates of this certificate program will be a part of the only civilian certificate program that gives them the background in the field of chemical, biological, radiological and nuclear defense that can be applied to jobs in research, the military, medicine, government and first-responder professions."
Morris said that the CBRND program is unique and is only available at Wright State University. "We expect to see significant interest in our new program," Morris said. "We welcome interested parties to contact the program director."
Students will learn from industry experts from Battelle, the world's largest independent research and development organization. Lecturers from Battelle will help students learn from real-world scenarios to enhance their understanding of the material and give them the ability to apply it toward their careers. Scientists from Wright-Patterson Air Force Base also will be involved in the teaching of the courses in addition to faculty from the medical school's Master of Public Health Program and the Department of Pharmacology and Toxicology.
Graduates of the program will become familiar with requirements for government and contract research standards for working with highly toxic materials and pathogenic microorganisms. They also will study historical nuclear, chemical and biological scenarios.
"They can apply lessons learned from the case studies to determine a reasonable crisis and consequence management approach to mitigate the effects with regard to public health implications, allocation of requisite resources, treatment and vaccine plans and programs and limitations of interoperability between local, federal and state agencies," Oroszi said.
For more information, contact: Heather Maurer, Marketing Communications Manager, Wright State University Boonshoft School of Medicine, (937) 716-0770, heather.maurer@wright.edu. News is online at http://www.med.wright.edu.