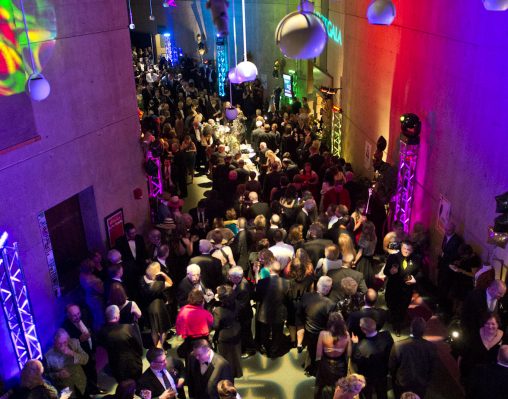 The annual Wright State University ArtsGala, which has raised more than $2.5 million for arts scholarships during its 18-year history, is scheduled for Saturday, March 24, with an impressive program featuring student performances in theatre, dance, motion pictures, music and visual arts.
The 6 p.m. to midnight event in the Creative Arts Center is presented by the College of Liberal Arts. The popular black-tie-optional ArtsGala is regarded as one of the area's premier arts events, drawing over 800 patrons each year.
"ArtsGala is my favorite night of the year. The talent of our students is astonishing, the Creative Arts Center glows, the food and drink are spectacular, and our guests have a memorable time," said Linda Caron, dean of the College of Liberal Arts. "But the best part is that all proceeds go toward scholarships for our deserving fine and performing arts students. Please join us!"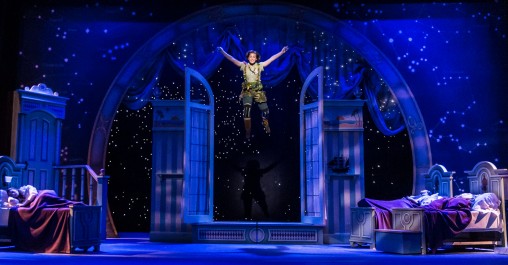 This year is ArtsGala's 19th annual ArtsGala with many special events designed to celebrate the occasion. Features this year include:
Wind Symphony, featuring "Stars and Stripes Forever"
Selections from "The Mystery of Edwin Drood"
Live artistic creation by student artists
Student film festival
Chamber Orchestra performance
Opera performances
Dance performances
Collegiate Chorale performance
Six themed dining rooms
Cigar and college basketball tent
Top-quality craft beer, bourbon and tequila tastings
A silent auction, featuring mobile bidding this year, will offer over 100 items, including:
Artwork by Wright State faculty, students, alumni and local artists
Wide variety of wines
Assortment of luxury gift baskets, gift cards and dining certificates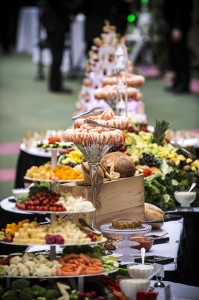 ArtsGala's presenting sponsors are Barnes & Noble at Wright State and Morris Furniture Company. Other major sponsors include Chartwells, Dayton Business Journal, Emerson, Gloria and Don Graber, HORAN, Zoe Dell Nutter, ThinkTV, Pamela and Malte von Matthiessen, Prime Time Party Rental, Synchrony Financial and WHIO-TV.
ArtsGala tickets ($250 each) and information are available at 937-775-5512 or wright.edu/artsgala.