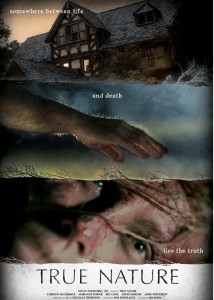 True Nature, a chilling feature film from two Wright State motion picture graduates, will be an official selection in the 35th Cleveland International Film Festival. The Wright State University Alumni Association Cleveland Network will host a special event to celebrate.
The film will be screened at 11:35 a.m. on April 2 at Tower City Cinemas in Cleveland. The Alumni Association will host a reception following the screening at 1:30 p.m. at the Tower 230 Bar and Grille. The reception will include a cash bar and a meet-and-greet with True Nature director Patrick Steele ('97) and producer/editor Ann Rotolante ('09).
Discounted tickets for WSU alumni are available for $5 and include both the screening and the reception. They are provided by the Cleveland Wright State Alumni Network. Attendees must be at least 18 years of age. RSVP no later than March 24 by calling (937) 775-2620, by emailing Kathy Kuntz at kathy.kuntz@wright.edu, or online at http://www.wrightstatealumni.com.
About the film:
True Nature tells the story of Marianne, the daughter of a prominent businessman, who mysteriously disappears for more than a year. When she returns with no memory of where she's been, she begins to reveal the dark truths behind her family's privileged lives. Part family drama, part supernatural thriller, the film stars Carolyn McCormick of the Law and Order television franchise and Wright State acting graduate Marianne Porter.
Steele and Rotolante, both advocates of grassroots independent filmmaking in the Dayton area, made the film with the assistance of over 40 Wright State alumni, professors and current students.
This was truly a Miami Valley project. Most of the film's supplies were bought locally and many of the actors are from the Midwest. The movie was shot at numerous Dayton locations including Kettering Tower, the Schuster Center parking lot and the former Pacchia restaurant in the Oregon District. Dayton businesswoman and local arts patron Beth Duke served as co-producer. Duke even lent her family home, Hook Estate, to the production as the film's primary set.
To date, True Nature has been an official selection at 20 film festivals in the U.S. and abroad. It was screened twice at the highly selective, noncompetitive Norrköping Filmfestival Flimmer in Norrköping, Sweden, where it played alongside films like The Road, The Runaways and Thirst. The film also had a dual screening at the prestigious festival FanCine in Málaga, Spain, where it received a standing ovation.
True Nature's next international screening will be in the "Weekend of Fear" in Erlangen, Germany this May. Other international and domestic festivals are about to be announced.
The film has won a number of awards at these festivals, including:
Best Narrative Feature
Magnolia Independent Film Festival
Starkville, MS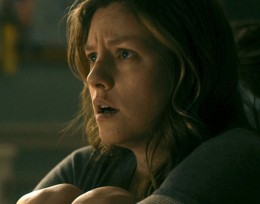 Best Horror Feature
Southern Appalachian International Film Festival
Erwin, TN

Best Director (Patrick Steele)
Southern Appalachian International Film Festival
Erwin, TN

Audience Award for Best Feature
Mile High Horror Film Festival
Denver, CO

Best Feature
Rhode Island International Horror Film Festival
Providence, RI

Best Feature
Thriller! Chiller! Film Festival
Grand Rapids, MI

Best Actress (Marianne Porter)
Buffalo Screams Horror Film Festival
Buffalo, NY

Best Cinematography (Marco Fargnoli and Evan Nesbitt)
Buffalo Screams Horror Film Festival
Buffalo, NY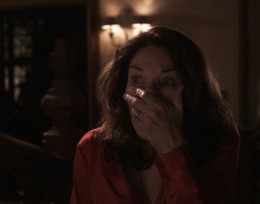 Best Thriller Feature
Fargo Fantastic Film Festival
Fargo, ND

Best "On the Edge" Film
Louisville's International Festival of Film
Louisville, KY

Best Actress in a Feature (Marianne Porter)
Oklahoma Horror Film Festival
Tulsa, OK
Best Thriller Feature
Atlanta Horror Film Festival
Atlanta, GA
For more information on the film or to watch the trailer, read our Community story or visit http://www.truenaturethefilm.com.