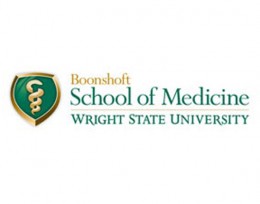 Under a new law signed by Gov. John Kasich, beginning this spring coaches and referees will be required to pull young athletes out of practices or games if they show signs or report symptoms of a concussion. They will not be allowed to play until they are cleared by a physician or authorized licensed health care provider.
Locally, these athletes can be seen at the new Wright State Physicians Concussion Clinic, which is on the campus of Wright State University at 725 University Blvd. The clinic is now accepting new patients. Student athletes who are experiencing symptoms of a concussion can call the clinic at (937) 208-2091 for an appointment.
"A concussion is a brain injury resulting in physiologic changes in how the brain works. It is a blow to the head or body that then transmits force to the brain," said Corey Ellis, M.D., director of the Wright State Physicians Concussion Clinic and assistant professor of orthopaedic surgery, sports medicine and rehabilitation and family medicine at the Wright State University Boonshoft School of Medicine. "Even what seems to be a mild bump or blow to the head can be serious and should be evaluated to determine an appropriate treatment plan."
Signs and symptoms of a concussion can show up immediately but may also have a delayed presentation. An athlete may appear dazed; confused about assignment or position; forgetful; unsure of the game, score or opponent; move clumsily; answer questions slowly; exhibit behavior or emotional changes; or fail to recall events before or after a hit or fall.
Symptoms of a concussion may include a headache or pressure in the head, nausea or vomiting, balance problems or dizziness, double or blurry vision, sensitivity to light or noise, feeling sluggish or foggy, concentration or memory problems, confusion and not feeling right.
"If an athlete has a concussion, his or her brain needs time to heal," said Ellis, who completed a pediatric sports medicine fellowship at Cincinnati Children's Hospital and is board certified in primary care sports medicine and family medicine. "A health care professional experienced in evaluating for concussion will be able to determine how serious the concussion is and when it is safe for the athlete to return to sports."