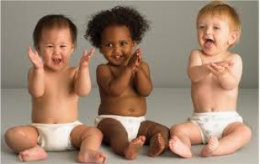 In 2011, 1,088 Ohio infants died before their first birthday. Ohio's 2010 infant mortality rate was 7.7 per 1,000 live births, and the preliminary 2011 rate is 7.9. Both are higher than the preliminary national rates of 6.1, according to the Ohio Department of Health.
To help social workers, counselors and nurses better understand infant mortality in Ohio, the Center for Healthy Communities of the Wright State University Boonshoft School of Medicine is offering a seminar on Tuesday, Sept. 10, 8:30 a.m. to 12:15 p.m., at the Madison Lakes Learning and Conference Center (581 Olive Road) in Dayton.
The seminar will discuss why infant mortality is higher in Ohio compared to the national rate, describe strategies to help reduce infant mortality and identify community resources that address infant mortality.
Presenters include Sylvia Ellison, M.A., M.P.H., WSU Master of Public Health Program; Jim Gross, M.P.H., health commissioner, Public Health-Dayton & Montgomery County; Shari Martin, L.S.W., M.P.H., adjunct faculty with WSU Master of Public Health Program, Greene County Combined Health District; Jalana Lazar, R.N., C.N.M., W.H.N.P., M.P.H., midwife, Lifestages Samaritan Centers for Women; Sara Paton, Ph.D., associate professor, epidemiology, WSU Center for Global Health, Public Health-Dayton & Montgomery County epidemiologist; and Tracey Waller, M.B.A., R.D./L.D., program supervisor, Montgomery County WIC.
The Center for Healthy Communities HealthLink and the Ohio State Area Health Education Centers (AHEC) Region IV present the annual series of continuing education quarterly seminars for health care professionals and interested community members. There is a $10 nonrefundable registration fee and an additional $10 fee for continuing education credits. Payment must be received by Aug. 27. Space is limited. For more information or to register, call Cindy Bradley at (937) 775-8248, or email her at lucinda.bradley@wright.edu.