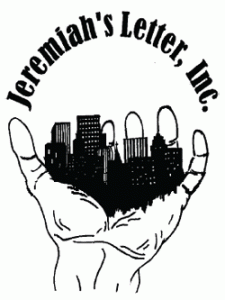 Several low-income families served by the Kinship Caregiver Coalition of the Wright State University Boonshoft School of Medicine Center for Healthy Communities will have the funds to file for custody of kinship children, thanks to a grant from Jeremiah's Letter.
Jeremiah's Letter, a nonprofit organization that provides community outreach ministries to people in the Miami Valley, gave the Kinship Caregiver Coalition a $1,000 grant to provide assistance to kinship families.
"We very seldom give out grants," said Terry Bruns, executive director of Jeremiah's Letter. "Kinship Caregiver Coalition is doing tremendous work helping grandparents raise their grandchildren."
The coalition offers assistance to a relative, typically a grandparent, who takes in a child when the parent is either unable or unwilling to provide parental care due to death, domestic violence, incarceration, poverty and drug abuse. Most of the caregivers are low-income, single females who are the head of the household.
The grant will support families who are in extreme financial hardship or have multiple children and need assistance with the court fees to file for custody. The cost to file per child is $90 and $45 for each additional child. Along with the filing fee, a background check and fingerprinting is required.
"This cost is a burden for many of our families," said Dionne Simmons, program director of Kinship Caregiver Coalition. "The grant will enable us to make a difference in the lives of many children by keeping them with family members rather than in foster care."
The Wright State Center for Healthy Communities is a community-academic partnership committed to improving the health and well being of the community, educating its health professionals and serving as a force for change. The center began in 1991 as Partners for Community Health Development and became a formal organization in 1994. In 2011, the center became a program of the Center for Global Health in the Boonshoft School of Medicine Department of Community Health. The Kinship Caregiver Coalition is a program administered by the Center for Healthy Communities.
For more information about the Kinship Caregiver Coalition, contact Simmons at (937) 775-8249.