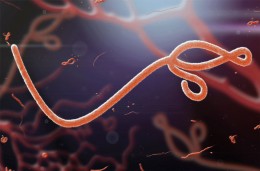 A Public Health Grand Rounds event, "Ebola: What We Need to Know in Southwest Ohio," will be held Friday, Nov. 14, 3 to 4:30 p.m., at the Herman N. Menapace Center for Health Education, Greene Memorial Hospital, 1141 N. Monroe Drive in Xenia.
The event, which is free and open to the public, will address Ebola, the current outbreak and the public health response affecting Ohio.
Speakers include Steven D. Burdette, M.D., professor of internal medicine, infectious disease fellowship program director, Wright State University Boonshoft School of Medicine; and Amy Schmitt, public health nurse, Greene County Combined Health District.
They will review the current epidemiology of the Ebola outbreak, discuss the protection of health care workers and patients, describe casual/close contacts and contact tracing and discuss lessons learned from cases of infection in the United States.
The event is for health professionals, health care workers, educators, students and interested community members.
Public Health Grand Rounds, presented by the Master of Public Health Program of the Center for Global Health at the Boonshoft School of Medicine, seek to inform health professionals about public health topics related to prevention and workforce development.
Free parking is available. For more information, contact Cyneca Reed at the Center for Global Health at (937) 258-5555 or cyneca.reed@wright.edu.