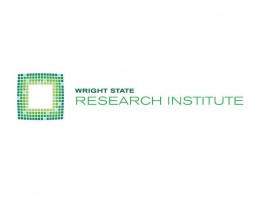 The Wright State Research Institute (WSRI) announced that The Entrepreneurs Center (TEC) and the Southwestern Ohio Council for Higher Education (SOCHE) have been awarded Task 6 under the Dayton Metro Plan for Economic Diversity (DMPED).
The work completed for this task will focus on the identification and assessment of regional technologies and will ultimately provide a publicly accessible database of de-risked technologies available for purchase or licensing.
"There's an extraordinarily high amount of research and development that takes place in the Dayton region," said John Owen, the program manager for the initiative. "The goal of the DMPED is to diversify our economy by leveraging that R&D, and so we first need to identify what technologies are available and assess which ones have the highest potential for success in the market. TEC and SOCHE will make a great team for this task."
TEC runs several programs centered on the identification and assessment of Air Force technologies, such as TAP, which introduces Air Force technologies to university students and gives those students the opportunity to develop businesses around them.
Scott Koorndyk, president of The Entrepreneurs Center, said, "TEC is very pleased to have been selected by Wright State University for this award. This work will allow TEC and our partner, SOCHE, to identify and assess high-potential technologies which will be the foundation for economic development within our community."
As a part of the technology assessment strategy, TEC and SOCHE will create a multi-university student consortium to support market analysis capabilities.
"We are delighted to partner with TEC on this project that will create an applied learning opportunity for college students," said Sean Joseph Creighton, president of SOCHE. "We know the students will bring a fresh and fun perspective to the project and, ultimately, work collaboratively to bring innovative research to the market."
Founded in 1967, SOCHE is the collaborative infrastructure for higher education, helping colleges and universities transform their communities and economies through the education, employment, and engagement of more than 200,000 students in southwest Ohio.
For more information about the Dayton Metro Plan for Economic Diversity, contact John Owen at john.c.owen@wright.edu or 937-705-1025.