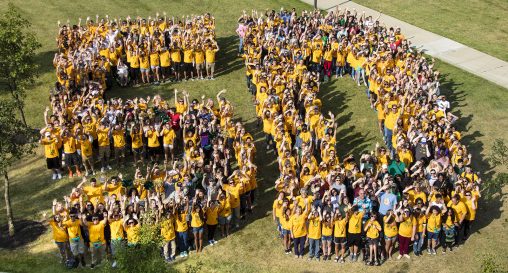 Wright State University's 50th anniversary celebration culminates this week with more than 35 special Homecoming events.
The celebration begins Monday, Sept. 25, with the University Activities Board Homecoming Kickoff and wraps up Sunday, Oct. 1, with the Student Affairs recognition brunch.
"This is shaping up as perhaps the biggest, most exciting Homecoming Week in the history of Wright State," said Eric Corbitt, director of the Student Union, Campus Recreation and Student Activities. "There is something for everyone. It is certainly fitting as part of a celebration of our golden anniversary."
Here is the Homecoming Week schedule for Sept. 25 to 27:
Monday, Sept. 25
Noon to 3 p.m.: Celebrate the 50, with fun, cake and games, North Lawn/Quad
3 p.m.: African American Alumni Association Natural Hair Event, Millett Hall Atrium
6:30 to 9 p.m.: Student Government Association Cardboard Boat Race, Student Union Pool
10 p.m. to midnight: Black Men on the Move Bowling Party, Beaver-Vu Bowling, 1238 N. Fairfield Rd.
Tuesday, Sept. 26
5:30 to 8:30 p.m.: Greek Alumni Reunion, Networking Etiquette, Mocktails, Student Union Endeavour and Discovery Rooms
7 to 10 p.m.: Homecoming FIFA Tournament, Student Union Atrium
Wednesday, Sept. 27
11 a.m. to 3 p.m.: #WSUHC Twitter and Instagram Giveaway, Student Union Atrium
6:30 to 9 p.m.: NAACP Family Feud, Student Union Discovery Room
7 to 10 p.m.: Homecoming FIFA Tournament, Student Union Atrium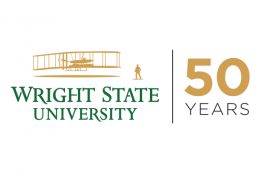 The complete schedule is available on the Homecoming website.
Wright State became an independent institution in 1967 and spent the next 50 years growing into an innovative leader in affordable and accessible education. In 2017, it celebrates its 50th anniversary and sets the course for the next half century.