Excerpt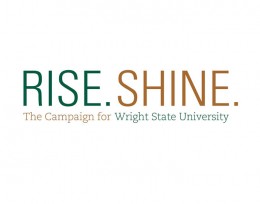 Wright State University is looking to establish an innovation laboratory that is meant to help foster the growth of entrepreneurship in the Dayton region.
The $2 million project would create the Ronald D. Bullock/Bison Gear Innopreneurship Laboratory, to be housed in the basement of the Russ Engineering Center at Wright State.
The facility will encompass more than 15,000 square feet of innovation, design and learning space for more than 3,000 engineering and computer science students at the university.
Designed to promote creative thinking and problem solving in various engineering disciplines, WSU officials see the project as an opportunity for students to take their innovative design ideas and produce them in a lab setting.
The lab will help build a "design-centered entrepreneurial culture throughout the engineering programs at Wright State University," according to Nathan Klingbeil, dean of WSU's College of Engineering and Computer Science.
In addition, it will provide a regional hub for exploration of engineering careers through interactions with the university's K-12 and industry partners, Klingbeil said.
It is expected that several hundred prospective students and their families will tour the facility annually, while dozens more K-12 students involved in WSU pre-college programs will participate in hands-on activities in the lab.
The hope is that, by providing students with both creative space and state-of-the-art technology, WSU graduates will be able to take their ideas from concept to market.
"We believe providing students with access to a facility like the Innopreneurship Laboratory will provide a work force with greater innovation, creativity and hands-on skill, and a subset of these students will gain insight and inspiration for entrepreneurship here in the Dayton region," Klingbeil said.
The project is not meant as a direct job creator, but the university anticipates anywhere between 500 and 1,000 new "spin-off" positions will be induced in the next decade.
"Over the course of the next 10 years, it is reasonable to assume that one or more CECS graduates inspired at least in part by their experiences in the Bison Lab will found Dayton region companies employing hundreds of people," Klingbeil said, adding that Dayton-area companies Peerless Technologies and Marxent Labs are examples of this.
The College of Engineering and Computer Science has already accepted a pledge of $1 million from alumnus Ronald D. Bullock, who the lab is named after, for the project. Of that $1 million, $750,000 has been received to date, with the remaining $250,000 expected in the near future.
To fund the remaining cost of the project, WSU is seeking $1 million in state capital budget funding.
The university recently submitted a funding application through the Dayton Region Priority Development and Advocacy Committee, which evaluated the request along with dozens of others.
PDAC has submitted the applications it has chosen to state legislators, who will decide which projects will be funded through the state budget. The process is expected to be completed in April.
The committee has already expressed interest in helping fund the project, as it ranked the Innopreneurship Laboratory as its seventh-highest priority among all projects classified as "rural."
View the original post at bizjournals.com