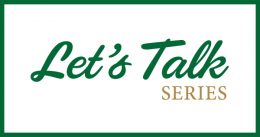 The next forum in Wright State University's Let's Talk series will focus on student enrollment and retention.
The event will be held Monday, March 19, from noon to 1:30 p.m. in the Student Union Apollo Room. The forumwas rescheduled given the high level of interest att Wright State in the NCAA tournament.
The forum is open to the campus community and the public. It will be streamed live for those who cannot attend in person at wright.edu/streaming.
The forum will feature a panel that includes Mary Ellen Ashley, vice president for enrollment management; Amy Barnhart, assistant vice president and director of financial aid; and Tim Littell, executive director of student success and associate dean.
The panelists will discuss the state of enrollment nationally and in Ohio; Wright State's recruitment, student success, and financial aid strategies for fall 2018; and the ongoing work of the university's nine strategic enrollment planning committees.
Following short presentations from the panel, campus constituents can ask questions and initiate dialogue in a town hall setting. Wright State President Cheryl B. Schrader will moderate the discussion.
Part of Schrader's focus on campus conversation, Let's Talk allows the Wright State community to discuss one issue or theme at the university. The goal of the series is to create a public opportunity for open, informed discussion while providing the community with accurate information and perspective.
Suggestions from the university community for future Let's Talk discussion are welcome and can be made on the Office of the President's webpage.