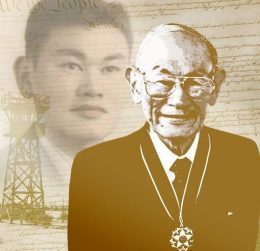 Each year, Wright State promotes diversity by celebrating Asian Heritage Month. This year, the Office of Latinx, Asian and Native American Affairs (LANA) is partnering with student and community organizations to provide a meaningful experience.
Julia Acosta, director of LANA, said this year is the first time that both staff and faculty will participate in hosting events.
Asian Heritage Month kicks off with "And Then They Came for Us: Fred Korematsu and His Fight for Justice," a talk by Karen Korematsu on Friday, March 22, at 1 p.m. in 109 Oelman Hall.
Karen Korematsu is Fred's daughter and founder of the Fred T. Korematsu Institute, which works to advance racial equity, social justice and human rights. Fred Korematsu was an American civil rights activist who challenged the legality of the internment by the U.S. government of Japanese Americans during World War II. The talk is a collaboration between Wright State and the Dayton Japanese American Citizen League.
Other Asian Heritage Month events at Wright State include:
"Journey to India" from 11 a.m. to 1 p.m. on April 4 in the Student Union Atrium
A student experience panel at 11 a.m. on April 11 in the Student Union Atrium
"Changing Political Climate in Asia," a lecture by Laura Luehrmann, professor of political science and director of the Master in International and Comparative Politics Program at Wright State, at 2:30 p.m. on April 11 in Student Union Atrium
A Japanese tea ceremony from noon to 1:30 p.m. on April 17 in the Student Union Atrium
Wright State has 156 Asian faculty and about 600 Asian students. Acosta said it is important to embrace the culture of university faculty and students.
"Asian Heritage Month means celebrating the culture and showing the community that we value, stand beside, respect, appreciate and need our Asian students and want others to learn and embrace the culture," Acosta said.
Wright State faculty and staff members from numerous programs will participate in Asian Heritage Month activities, including: Chigon Kim, associate professor of sociology and anthropology; Shu Schiller, interim associate dean of the Raj Soin College of Business; Ahsan Mian, associate professor of mechanical and materials engineering; Carol Meija-LaPerle, professor of English language and ;literatures; Sirisha C. Naidu, associate professor of economics; Huma Aman Bashir, assistant professor of human services; Nimisha Patel, assistant chair of teacher education; and Mia Honaker, administrative support coordinator for LANA.
In addition, community groups such as the Japanese American Citizen League have shared costs and will co-host the events.
"The community has been essential to our progress and programming," Acosta said.