Excerpt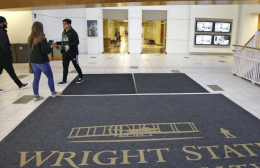 Wright State University will help students affected by the coronavirus pandemic by disbursing more than $5 million in federal funds to eligible students beginning this week.
Wright State will issue mass emergency financial grants totaling approximately $4.8 million to more than 5,700 students who attended in the spring 2020 semester, the university stated in a release.
The university also will provide $250,000 in federal Higher Education Emergency Relief funds to supplement the private donations and fundraising events held to benefit the Wright State University Foundation's Student Emergency Relief Fund, the release stated.
"We believe this effort will provide some financial relief to a broad range of spring 2020 students who experienced disruption as a result of COVID-19," said Kim Everhart, director of financial aid.
Wright State will begin issuing awards this week and hopes to be finished by May 22, the university said.
More than 5,700 Wright State students — including undergraduate, graduate, School of Professional Psychology and Boonshoft School of Medicine students — are eligible for the grant funding, Wright State said.
Funds cannot be awarded to non-degree students; international students including undocumented and DACA students; or students who were enrolled in courses exclusively taught in a remote or online distance learning environment on or before March 13.
More information about the HEERF fund is on the Wright State coronavirus webpage.
Students who have questions about the application process for the emergency relief fund should contact Destinee Biesemeyer, associate director for student advocacy and wellness, at studentadvocacyandwellness@wright.edu.
Students are only eligible to receive one financial emergency grant as a result of the COVID-19 disruption.
View the original story at springfieldnewssun.com