Excerpt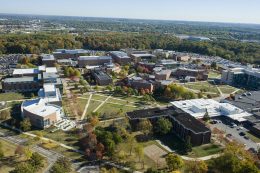 Wright State University is set to issue $4.8 million in CARES Act funds to students who were negatively impacted by the coronavirus pandemic.
Students eligible for the CARES Act Higher Education Emergency Relief Fund (HEERF) grants must meet the following criteria: degree seeking, continued enrollment for the spring 2020 semester, enrolled in one or more face-to-face courses that were converted to remote instruction, and filed a FAFSA, according to a release from the university.
More than 5,700 students are eligible and Wright State started issuing awards Monday with hopes to complete the process by May 22.
A portion of the CARES Act funds, $250,000, will be contributed to the university's Student Emergency Relief Fund.
Wright State encourages students to apply for a grant from the university's Student Emergency Relief Fund if they do not receive a HEERF grant by May 22.
View the original story at whio.com