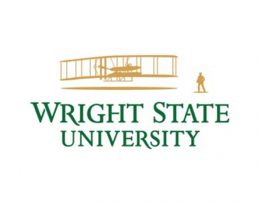 Wright State University has developed a three-year budget plan that guides operations, realigns expenditures with revenues, and supports the university's academic mission as it emerges from the coronavirus pandemic.
The Wright State Board of Trustees unanimously approved the fiscal year 2022 budget on June 18. Read the FY22 budget presentation.
Wright State President Sue Edwards, Ph.D., said Wright State is creating a culture focused on meeting the needs of students.
"At Wright State, we are here standing together to meet our students where they're at," she said, "to provide them with access to an affordable high-quality education with experiential learning opportunities that set them apart from all other graduates and onto a path of success."
The university expects revenue to increase from $210 million in FY21 to nearly $227.7 million in FY22. The 2022 budget anticipates that state financial support will increase by 1% to $83 million.
Wright State has budgeted for a reduction in fall enrollment of 9.4% to 10,600 students. The three-year budget plan projects the university will serve 10,000 students by fall 2024.
University expenses are projected to decline from $241 million in FY21 to nearly $238.6 million in FY22.
Expenses are expected to outpace revenue during FY22 by $10.8 million.
The university's three-year budget plan achieves a balanced university budget in fiscal year 2024 and includes the continuation of strategies to restructure and resize operations to successfully serve 10,000 students. The university has trimmed about $130 million from its operating budget in the last five years and will continue to focus expenses on critical needs during the new fiscal year.
Wright State continues to offer one of the lowest tuition rates among Ohio's four-year universities. The Wright Tuition Guarantee Program locks in the same annual cost of tuition, housing and dining over a four-year college career for newly admitted, degree-seeking undergraduate students who are Ohio residents.
The FY22 budget includes a Presidential Welcome Scholarship, a one-time $1,000 scholarship awarded based on need, to new, direct from high school students who are Ohio residents. Over 34% of new direct from high school students will be eligible for the scholarship.
The budget includes a 2.5% cost of living increase for all employees who were not contractually guaranteed increases this year.
The university also announced that it received $14.5 million in new Higher Education Relief Funds for financial aid grants for students as part of the 2021 American Rescue Plan, which President Biden signed into law in March.
It will be the third round of federal emergency grant funding the university will distribute to students for expenses associate with the coronavirus pandemic.
While Wright State has seen major disruptions caused by the pandemic, Edwards said she is hopeful for the future.
"I am hopeful because we are creating a culture of students first," she said. "I am hopeful because we are back engaging with our community partners in meaningful ways. And I am hopeful because we have momentum."