Excerpt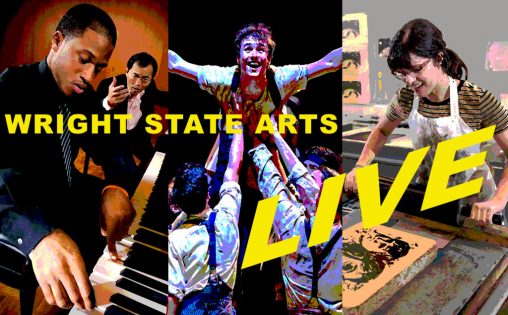 Wright State University's music, musical theatre and visual arts programs will be showcased Thursday, Sept. 16 at 7 p.m. at Levitt Pavilion Dayton, 134 S. Main St.
Titled "Wright State Arts Live!: A Celebration of Fine and Performing Arts," the free concert will serve as a preview of WSU's 2021-2022 fine and performing arts season. It also serves as a launch of ArtsGala, WSU's annual art event and fundraiser.
"We thought it would be a great way to showcase all of the performing and visual arts at Wright State, while at the same time incorporating the launch of ArtsGala 2022," said Dan Zehringer, D.M.A, chair of the School of Music in a release. "We really wanted to highlight to our alumni and patrons the amount of diverse programming opportunities available year-round in the CAC and partake in what we're doing. After all, the arts at Wright State University host the largest number of concerts of any organization in the Miami Valley."
The concert will include performances by the Men's Chorus and Fight Club, under the direction of James Tipps, Ph.D., professor of music; the Percussion Ensemble, under the direction of Jerry Noble, director of percussion; and the Jazz Band and Faculty Quartet, conducted by David Diamond, D.M.A., adjunct instructor in trumpet, and joined by members of the School of Music Faculty.
In addition, musical theatre students will present selections from "Mamma Mia!," which will be performed Oct. 29-Nov. 14 in the Festival Playhouse of the Creative Arts Center under the direction and choreography of Greg Hellems.
"It's a great time for all of us to share the stage and celebrate the arts at Wright State University," said Joe Deer, artistic director of the Department of Theatre, Dance and Motion Pictures, in a release.
The performances will also be accompanied by an on-stage slideshow of works by students and faculty in WSU's Department of Art and Art History.
"While our patrons are enjoying the live music performed on stage, they can also see visually works from our art department," Zehringer added.
"Wright State Arts Live!" is sponsored by ArtsGala, which be will held April 9, 2022 in the Creative Arts Center.
View the original story at dayton.com