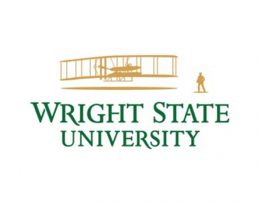 Wright State University will soon welcome a community partner on campus that will offer students new internship opportunities.
The university has entered into an agreement with the Ohio auditor of state that will result in the relocation of the Dayton region's office to Wright State's Dayton Campus.
Beginning Dec. 1, the state auditor's west region office will lease space in the university's Medical Sciences building.
The most exciting part of the lease agreement is that it will provide two new continuous internships for Wright State students, said Wright State President Sue Edwards, Ph.D.
"It's a way to bring members of the business community onto the Dayton Campus who can provide opportunities for our students to engage with those businesses to lead to internships and workplace opportunities," she said.
"I want to thank Wright State for helping us provide students the chance to hit the ground running by giving them the necessary work experience to be successful the moment they are handed their diploma," said Auditor Keith Faber. "The opportunities we will create together will help us keep talented graduates right here in Ohio and that helps all of us succeed."
The agreement runs through June 30, 2023, with the opportunity for the parties to renew for eight more years.
The west region office is currently located at 130 West Second Street in Dayton and serves 14 contiguous counties, including Greene and Mercer counties, which are home to Wright State's Dayton and Lake Campuses.