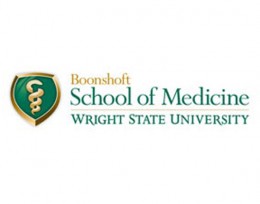 In the Dayton region and throughout the nation, life expectancy, incidence of disease and access to health care vary widely depending on income level, race and other socioeconomic factors. These health disparities affect some of the most vulnerable populations. From the elderly to the homeless, many people in the greater Dayton area, including racial and ethnic minorities and veterans, face health issues because of social or economic disadvantages.
Pregnant women with less education and lower incomes are less likely to receive adequate prenatal care. And adults without a high school education are four times as likely to lack health insurance as those with a bachelor's degree. The Centers for Disease Control and Prevention reports that in 2007 the average life expectancy of African Americans was four years less than that of white Americans.
A panel of area health educators and health professionals will discuss these health disparities and more at a Public Health Grand Rounds event presented by the Master of Public Health program at the Wright State University Boonshoft School of Medicine Center for Global Health. The event, "Health Disparities and Vulnerable Populations," will be held Tuesday, Nov. 6, 3:30–4:30 p.m., in the Atlantis Room of the Student Union at Wright State University.
Free and open to the public, the event is part of the school of medicine's Public Health Grand Rounds, which seeks to inform health professionals about public health topics related to prevention and workforce development.
"Identifying health disparities provides ways of understanding the factors that result in unequal health outcomes," said Bill Spears, associate professor of community health and pediatrics at Wright State. "By identifying health disparities, we are better able to focus efforts on eliminating problems that cause poor health outcomes. The determinants of poor health are often social factors that result from low levels of education or income."
More than 40 percent of adults with incomes below 200 percent of the poverty level have untreated tooth decay, compared to fewer than 20 percent of those with higher incomes, Spears said. For many chronic health conditions, African Americans experience a 50 percent higher rate than the general population. The homeless also suffer higher rates of many health conditions. In addition, veterans experience higher rates of suicide and post traumatic stress disorder (PTSD).
"Public health professionals are concerned that vulnerable populations often have poor health outcomes because of social or economic disadvantages," Spears said. "To ensure that vulnerable populations have an opportunity to have better outcomes, strategies are needed to improve access to needed care and resources."
Locally, the Montgomery Family and Children First Council funds many programs designed to help with health disparities. The Frail Elderly Task Force works with local agencies, including the Ohio Area Agency on Aging, to help the elderly get the care they need. Several local charitable foundations provide funding to help vulnerable people. The Foodbank and about 70 food pantries in Montgomery County provide food for low-income people who are food insecure.
The panel includes Cindy Ballard, M.S., CNS, of the Dayton VA Medical Center, whose work focuses on the issues and health problems veterans face; Karen Puterbaugh, LSW, MUA, executive director of the Greene County Council on Aging, who has extensive knowledge of the difficulties the elderly encounter; Sharon Sherlock, DHA, R.N., executive director of Reach Out of Montgomery County, who works with the uninsured; and Pamela Stephenson, Ph.D., assistant professor in the Wright State University College of Nursing and Health, who helps nursing students understand the issues disadvantaged people face.
To reserve a seat or for more information about this Public Health Grand Rounds event, contact Pam Mondini at pam.mondini@wright.edu or (937) 258-5555.