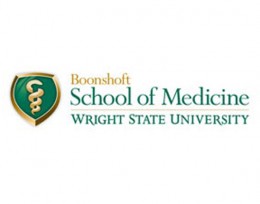 Wright State Orthopaedics will offer an educational session about the common problems of the musculoskeletal system on Tuesday, May 21, at 7 p.m., in the Family Medicine Conference Room in the Wright State Physicians building on the campus of Wright State University (725 University Blvd.). The session, which is free and open to the public, will address common painful disorders of muscles, bones, joints and nerves.
Gregory L. Stover, D.O., associate professor of orthopaedic surgery, sports medicine and rehabilitation at the Wright State University Boonshoft School of Medicine, will speak about lower back pain, joint pain, numbness and tingling of hands or feet, tendonitis, stress fractures and carpal tunnel syndrome.
Stover is board certified in orthopaedic surgery and provides operative and non-operative orthopaedic care in the Wright State Physicians Orthopaedics and Sports Medicine offices in Sidney and Troy, in addition to the Wright State Physicians building.
For more information and to register for the May 21 event, contact Julie Knauff at jrknauff@mvh.org or (937) 208-2741.