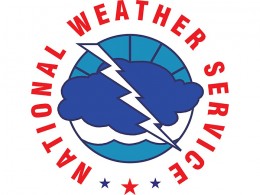 People interested in helping the National Weather Service spot storms can participate in a special training session from 2 to 4 p.m. on Thursday, Sept. 5, in the Wright State University Nutter Center's Berry Room.
The free Skywarn storm spotter training program is offered by the National Weather Service's forecast office in Wilmington, Ohio.
Offered as part of National
 Preparedness Month, the training will provide attendees with information about weather
development, safety measures and how to collect and report data for the National Weather Service (NWS).
Kimberly Nagel, the emergency management administrator at Wright State, said participants will receive foundational meteorological training and will learn how to look at weather radar and how to understand changes in physical weather.
The Skywarn spotter program is a nationwide network of volunteers trained by the National Weather Service to report significant weather, including tornadoes, severe thunderstorms, snowstorms and flooding. The information observed and collected by spotters helps the NWS issue more timely watches and warnings.
The training offers participants an opportunity to volunteer in the community and aid the NWS in improving future forecasts, Nagel said.
"Skywarn spotter training is important because it not only teaches attendees to understand approaching weather," she said, "but empowers them to make potentially life-saving decisions during severe weather events."
The NWS staff at the Wilmington forecast office is responsible for issuing warnings for the southwestern Ohio, southeast and east central Indiana and much of northern Kentucky.
The Sept. 5 training program is open to Wright State employees and students, as well as first responders, amateur radio
operators and the general public. Each 
attendee will receive a Skywarn storm spotter ID and certificate.
Hosting the training is part of Wright State's efforts to maintain its status as a "StormReady University" with the NWS. The designation demonstrates to the community that the university's administration takes severe weather preparation seriously, Nagel said.
"StormReady is a voluntary program that provides clear guidance and advice to administration and emergency managers to improve severe weather preparations," Nagel said. However, she cautioned that the designation "does not mean we are 'storm proof.' "
Registration information
The training session is now full. An additional session will be offered Friday, Sept. 6, at LexisNexis, 9443 N. Springboro Pike, in Miamisburg. Wright State employees are welcome to attend this session.
To register, contact scott.m.fitzsimmons@lexisnexis.com or (937) 865-6800, ext. 54752, and ask for the security manager.
More information on the Skywarn storm spotter program is available on the National Weather Service's website.