Excerpt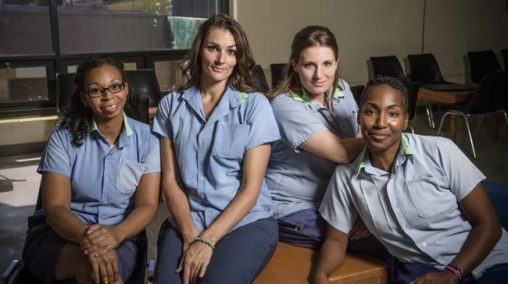 Chinonye Chukwu has basically always wanted to make movies.
"I've wanted to be a filmmaker since I was 13 years old," says the assistant professor of motion pictures at Wright State University. "I just saw the world through scenes, and I dreamt cinematically. That was what I wanted to do."
"I have been teaching filmmaking classes from screenwriting to directing, to all kinds of production classes, for 10 years now," she says. "My entryway into filmmaking really started with screenwriting. That was the way that I initially started telling stories."
For more than a year now, Chukwu has been working with incarcerated women, helping them hone and tell their own stories cinematically. And, a process that began as an extension of what she does at the university has become, with some help from the Wexner Center for the Arts, a program that turns prisoners into filmmakers.
As part of the art center's program, Director's Dialogue on Arts and Social Change, Chukwu will screen and discuss five films made by inmates of the Dayton Correctional Institute.
For the inaugural year of her program Pens to Pictures, Chukwu collaborated with five incarcerated women, leading them through the same eight-week screenwriting course she teaches at Wright State.
Once those five scripts were in final form, Chukwu brought in collaborators—community filmmakers, film students, and Wexner's full-time film editor Paul Hill—who worked with the filmmakers to bring their scripts to life.
Chukwu became interested in America's prison system when she was doing research for a screenplay called Clemency.
"I was inspired to write that story—and explore the very human psychological and emotional consequences of capital punishment—the morning after Troy Davis was executed in a Georgia State prison," she says.
Read the entire story at ColumbusUnderground.com