A play, a concert, an opera. Painting and photography exhibits. Documentary screenings, panel discussions and a research symposium on everything from black feminism to the #MeToo movement.
It's all part of Wright State University's "RISING: Women in American Culture since Suffrage," a semester-long commemoration of the 100th anniversary of the 19th Amendment.
"I'm hoping we're able to provide information that allows people to understand the historical journey that women have undertaken in the United States to gain the rights and privileges they have currently," said co-organizer Lafleur Small, professor and chair of the Department of Sociology and Anthropology.
"I would also like them to understand the challenges that women face today in society and to start discourse about not only womenhood," she said, "but how men and women can work together to better society."
Woman's suffrage is the right of women to vote in elections. The 19th Amendment to the Constitution — passed by Congress in 1919 and officially adopted in 1920 — prohibits the states and the federal government from denying citizens the right to vote on the basis of sex.
"This is going to be a very unique and innovative program," said Hank Dahlman, director of CELIA (Collaborative Education, Leadership, and Innovation in the Arts), which is facilitating the program. "We are educating our students, educating staff and faculty, educating the greater community at large about the 19th Amendment and how it's affected our lives over the last 100 years."
The series of events, which runs from January through mid-April, is a collaboration between the university's social science programs and CELIA. In recent seasons, programs by CELIA have been mainly arts events.
"It feels like we are bridging the divide this year by including some of the social sciences and humanities," said Small, who has worked on the program with Cynthia Marshall Burns, coordinator of the Woman Gender and Sexuality Studies Program.
Stephanie Dickey, administrative coordinator for CELIA, said the organizers focused on making women the drivers of most of the events.
"Culturally, women have been drivers all along; it's just that recognition has not been forthcoming," said Dickey. "There is real power here, but it's latent and now it's coming to the fore."
Some of the events, such as the documentary screening and panel discussion, should give attendees a fresh look at the history of suffrage.
"There was a relationship between black women through the National American Woman Suffrage Association (NAWSA) founded in 1890 and white women working together for suffrage," said Small. "So there is this bifurcated narrative. It's not all the same."
"Moreover," she added, "Native American women gained suffrage after the passage of the Indian Citizenship Act of 1924, four years after the passage of the 19th Amendment. Also of import, the McCarran-Walter Act of 1952 and then later the Voting Rights Act of 1965 later insured that Asian American women could vote."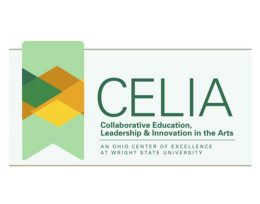 Small stresses that the program is very collaborative, involving not only Wright State but other universities and the outside community.
Small said the overall program focuses on where women are in society today.
"In some ways we're celebrating," she said, "but in other ways we're talking about struggles. In other ways we're still talking about changes that are yet to come."
Through May: 50 works from women artists in the Robert and Elaine Stein Galleries that are part of Wright State's Permanent Collection.
Jan. 7 to Feb. 29: Traveling pop-up exhibit from Ohio Humanities and Ohio History Connection titled "Ohio Women Vote: 100 Years of Change." The exhibit is on the second floor of Dunbar Library.
Feb. 6 to 16: Wright State Theatre's production of "The Wolves," a 2016 play by Sarah DeLappe that centers on the experiences of high school girls through their weekly Saturday morning pregame soccer warmups. The play was a finalist for the 2017 Pulitzer Prize for Drama.
March 10 and 11: Master class and recital by the Seraph Brass quintet/sextet, an ensemble drawing from a roster of America's top female brass players. Winner of the 2019 American Prize in Chamber Music, the group has toured extensively in the United States, Europe, China and Mexico. "It's probably the premier women's brass ensemble in the world," says Dahlman.
March 15: Concert by Wright State's Collegiate Chorale.
March 23: Master class by Distinguished Visiting Artist Angel Blue, an operatic soprano and classical crossover artist. Blue received rave reviews last fall for her portrayal of Bess in "Porgy and Bess" at the Metropolitan Opera in New York City. Her voice has been recognized for its shining and agile upper register, "smoky" middle register, beautiful timbre and her ability to switch from a classical to a contemporary sound.
March 24: "Still We Rise" featuring women's documentary screenings and panel discussion.
March 25: Uprising Symposium featuring student presentations in conjunction with the Women's Center.
March 26: Still We Rise Research Symposium featuring programs, performances and scholarly papers. Topics include who fought for suffrage, social justice movements, women in the justice system, women's liberation today, black feminism, domestic violence and the #MeToo movement.
April 17 and 18: "The Mother of Us All," a pageant opera by Virgil Thomson and libretto by Gertrude Stein, a novelist, poet and playwright who helped shape an artistic movement that demanded a novel form of expression.