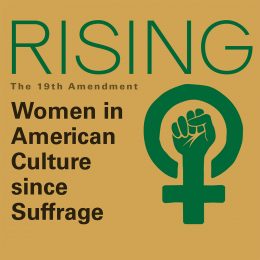 Scholarship and performances exploring the intersectionality of race, gender, sex, class and disability will be the theme of a free daylong conference at Wright State University.
Wright State will host UpRising: The Symposium on Wednesday, March 25, from 8:30 a.m. to 6 p.m. in the Millett Hall Atrium. The conference is open to students, faculty, staff and the public.
The symposium is a collaboration between Wright State's Women's Center and Collaborative Education, Leadership and Innovation in the Arts (CELIA). UpRising: The Symposium is part of RISING: Women in American Culture since Suffrage, a commemoration of the 100th anniversary of the passage of the 19th Amendment. RISING includes arts and research events throughout the spring semester.
UpRising: The Symposium is focused on scholarship, activism and performance as it relates to intersectionality. The goal of the conference is to uplift, amplify and celebrate the stories and voices of those engaging in critical activism, scholarship and performance.
This year's theme, Uprising, focuses on providing students, faculty, staff and the public with an opportunity to engage with each other about the topics as they relate to race, gender, sexuality, disability and other social identities. The conference will include presentations, performances and workshops.
Nicole Carter, director of the Women's Center, proposed the idea for the symposium after receiving a CELIA fellowship at Wright State. She made it with the idea of this year's symposium being more performance based.
"The difference (in this year's symposium) is it is more performance and advocacy based," she said. "A lot of advocates in the local community are coming and talking about the work they do."
Carter is looking forward to the performers who will be at the symposium, some of whom are Wright State students.
"We have some students participating that are going to be introduced to scholarship and presenting their work," she said. "It's also an opportunity to link theory to practice, or theory to activism and performance."
Participants are encouraged to register for the conference online. For more information, contact Nicole Carter at nicole.carter@wright.edu.