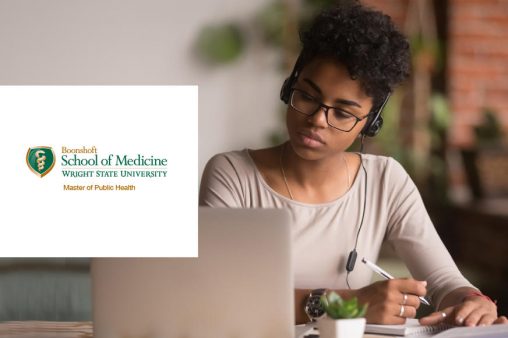 With the entire world facing a pandemic, public health is on the minds of everyone more than ever. Efforts made in the public health field benefit the lives of people in every walk of life, and this exciting career field is attracting renewed interest.
A career in public health might be right for you if you have ever considered a career that combines science, health care and working with the public. It may be a good fit if you would like a career that allows you the opportunity to have an impact in your own community or even on a global level.
The Wright State University Boonshoft School of Medicine Department of Population and Public Health Sciences will host Virtual Open House events for the Master of Public Health program. The free virtual events are open to anyone exploring graduate degree options, at any stage in the application process.
Why you should consider the Master of Public Health program:
Only accredited public health program in Raider Country.
Partnership with nine public health departments across Southwest Ohio.
Specializations in health promotion, epidemiology, public health leadership and integration with medicine.
Full-time and part-time options.
Evening courses with online, hybrid and in-person classes.
Virtual Open House Dates:
Tuesday, June 9, 6 to 7 p.m. (Public Health Leadership)
Tuesday, June 23, noon to 1 p.m. (Epidemiology)
Each open house will highlight one of our specializations and will feature alumni who will speak about their experience in the program.
To register for one or both of the virtual open house dates, go to https://bit.ly/3d74gZ5 or contact Camille Edwards, public health workforce and community engagement director, at camille.edwards@wright.edu.