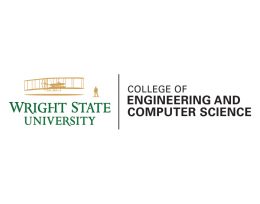 U.S. News & World Report has named Wright State University's bachelor of science in computer science (BSCS) among the best in the nation. The program, offered by the Department of Computer Science and Engineering in the College of Engineering and Computer Science, was included in the magazine's rankings for 2021.
Wright State BSCS graduates are proficient in software and software systems across multiple application areas including machine learning, artificial intelligence, cyber security, mobile applications, web development and databases.
The Department of Computer Science and Engineering offers well-equipped educational laboratories, excellent faculty, small class sizes, opportunities for undergraduate participation in funded research projects and a flexible program for working professionals.
The program also offers unique opportunities for collaborative research with Wright-Patterson Air Force Base and its research facilities; Reynolds and Reynolds; Leidos; Ball Aerospace; the Department of Health and Human Services; the National Science Foundation; and other institutions.
Graduates of the program are in exceedingly high demand and command some of the highest salaries among all undergraduate majors in the Dayton region and nationally.