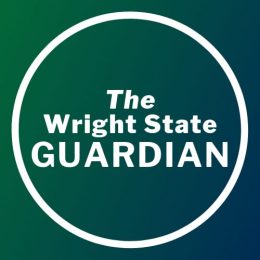 Wright State University student and staff journalists won six awards in the 2020 Ohio Best Journalism Contest.
The Wright State Guardian Media Group was named the Best Daily College Newspaper in Ohio while two of its former editors received individual reporting awards.
Four staff members in the Office of Communications and the Office of Marketing received three awards in the contest.
"These Ohio SPJ awards for categories in professional and student journalism once again validate what many of us already know: we have excellent professionals doing great work for the Wright State Newsroom and the same can be said for Wright State student journalists at The Guardian. Well done," said Seth Bauguess, director of communications.
The Best Daily College Newspaper Award is presented to the best student newspaper or publication in the state published three or more times a week.
"The Write State Guardian Media offered a breadth of content for readers, from movie reviews to an interview with the outgoing university president to an overview of university effort to recruit more international students," the judges said.
Sarah Cavender, former editor in chief of the student-run news publication, received second place for Best College News Writing for her article "'We're ready for a fresh start': The aftermath of a faculty union strike."
Cavender pursued the story as an independent study with Ray Marcano, lecturer of communication.
"I love my community at Wright State so writing about such an impactful event was important to me, and I'm grateful that the story was recognized by the Society of Professional Journalists," said Cavender, who graduated from Wright State with a bachelor's degree in mass communication and is now a digital specialist at Cox First Media.
Marissa Couch, former news editor, received a second-place award for Best College Feature Writing for her article on Reza's, a Dayton coffee roastery and cafe.
In addition to the Best Journalism Contest, The Guardian placed second in the Ohio News Media Association for News Reporting and third in Photography.
During her four years on the staff, Cavender said, it was incredible to watch The Guardian transform and change into what it is today.
"To see the student's work be recognized at such a respectable level is beyond words. There is something special about watching students not only work hard and create the incredible content they do but also to be recognized for it at a competitive level," she said.
Wright State does not have a journalism program, Cavender noted, although students can take journalism classes from talented faculty members in the Department of Communication. Guardian staff members come from a diverse range of majors and working in the student newspaper is often their first newsroom experience, she said.
"The work the Guardian does is not only amazing but crucial to the campus community, and I'm so proud of both the 2019-2020 team and also the current team in place right now," Cavender said.
Makenzie Hoeferlin, the current editor in chief, said she is proud of both the former and current staff of The Guardian.
"I feel so blessed that I had the opportunity to work alongside award-winning journalists like Marissa Couch and Sarah Cavender," Hoeferlin said. "Before I was editor in chief, they were both my editors, and I can honestly say that I would not be where I am or know as much as I do today without them. The Guardian has always had some of the most talented student journalists, and it makes me so incredibly happy that they are being recognized for their hard work. I cannot wait to see everything that The Guardian accomplishes in the future."
Wright State employees honored in the Ohio Best Journalism Contest are Jim Hannah, assistant director of public relations; Kris Sproles, video content producer; Erin Pence, university photographer; and Chris Snyder, photography coordinator.
Hannah won a first-place award for Best Headline Writing in the Digital Media category for his headlines "Base bandit," "King pong," "Market force," "Deere to her heart," "New kid on the block" and "Paralysis analysis."
"The [headlines] are clever but don't distract the reader or trivialize the story and are supported by an informative sub," the judge said of Hannah's creative headlines.
Hannah, Sproles, Pence and Snyder received second place for Best Sports Coverage in the Digital Media category for their collaborative story "Base bandit," which featured former Wright State outfield J.D. Orr, who set a program record for stolen bases.
Sproles received a second-place award for Best Videographer in the Digital Media category for his stories "Ring leader," "Smashing pumpkins" and "Military might."
The Ohio Best Journalism Contest was presented by the Cincinnati, Columbus and Cleveland Pro Chapters of The Society of Professional Journalists. It honored print, broadcast, digital, trade, freelance and college journalists in Ohio for their best work during 2019.