Excerpt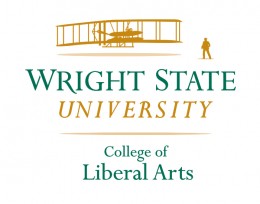 Carlos helps pick things up, turns on and off room lights, and pulls on coat sleeves and socks to help take them off for Alex Woodall. "He loves to help, he is my best friend," Woodall said.
Alex Woodall is a junior at Wright State University. Carlos, Woodall's Canine Companion for Independence, is there every step of the way.
Canine Companions for Independence (CCI) is a nonprofit organization that breeds and trains Labrador and golden retrievers to give disabled people a more independent life.
Founded in 1975 in Santa Rosa, Calif., CCI sits on land donated by the creator of the Peanut Comic Strip, Charles Schultz, and his wife. Ms. Schultz serves on the National Board as executive secretary.
Carlos helps Woodall with his day. When in class he lies under the desk or next to Woodall's chair patiently waiting for class to conclude. When class is finished many of Woodall's friends walk up to give Carlos an ear rub or a stroke on his head.
"Only 40 percent of the dogs will go on to become companions," said Ashley Koehler, a development associate with the North Central Region in Delaware, Ohio.
During a CCI graduation, emotions bring forth tears of joy. When children receive a dog, parent cry because of the independence it gives their child.
Read the whole story at DaytonDailyNews.com